Hi. So i'm new here.. but I was wanting input as to what my dogs breed might be. He was picked up off the street as a puppy and was given to me by my cousin when he was around 4-5 weeks old.
Characteristics:
1. He barks/howls like a Beagle
2. He is medium sized, black & tan with white on his chest and paws and some small portions of white on his muzzle.
3. He has a naturally docked tail (AKA bob tail) (we know this because one of my female dogs recently had pups by him and he passed on his bob tail to 4/5 of their puppies.)
4. He has a slick coat of fur but it isn't short or long, it's in between.
5. Has Beagle or Lab shaped floppy ears that sit high on his head.
6. He has plenty of energy and enjoys fetching sticks / toys or just running and jumping around the yard with me.
Boss as a younger pup: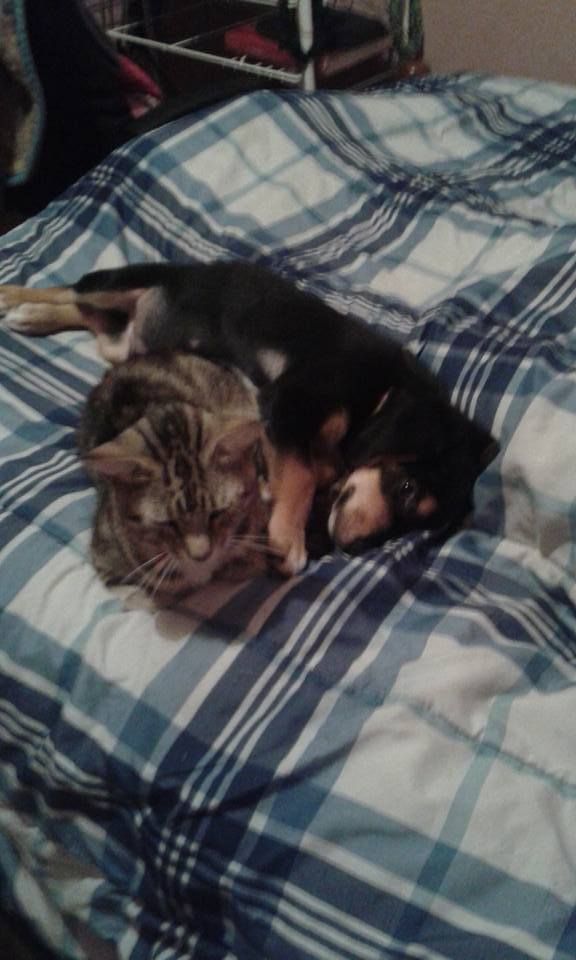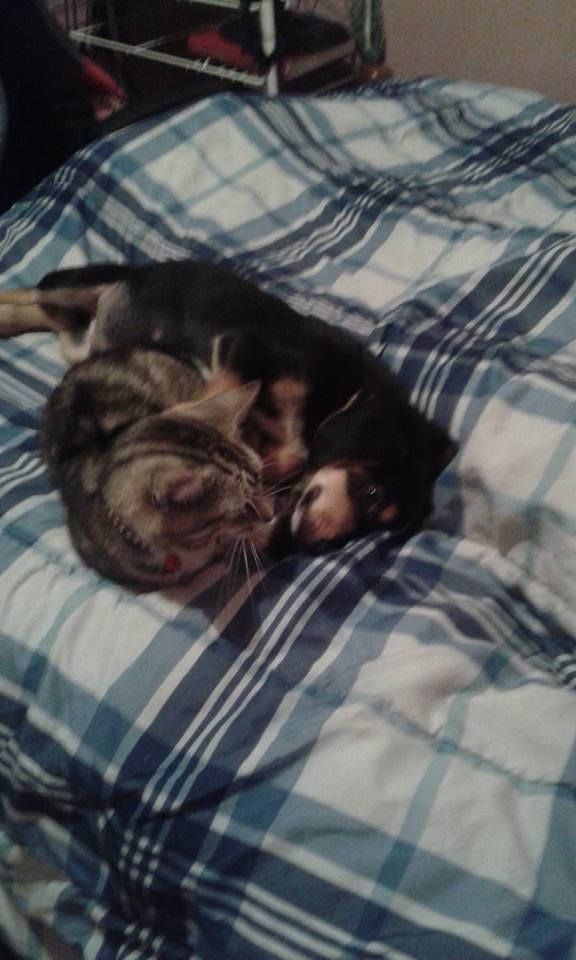 Boss as a more mature pup: