Delilah- Jack Russell x Rat Terrier; Marshmellow- Netherland Dwarf Rabbit
Discussion Starter
·
#1
·
My new pup, officially named Delilah, came home today! She came up on a rescue transport with a bunch of other dogs. Oh God, when they were getting off the transport and being introduced to their families my heart stopped a few times when parents let their kids run right up to the new frightened dog and put their faces right in the dogs' faces! All the dogs were very sweet though and jumped on and kissed everyone.
Delilah was very scared at first and spent the first 10-15 minutes just shaking and trying to pull off the lead. I gave her some treats and she started calming down. My sister had come with me to help out so she drove us almost 3 hours back north and Delilah gave me kisses and then fell asleep on my lap
I noticed she had fleas! So on the way home I bought flea spray and sprayed everything and everyone, and flea shampoo and gave her a bath. She has a vet appointment for Monday so we'll see if it worked. She's also really thin- I can see her spine and her hip bones. She was a former stray so she must have been starving. Also there was a big bump on her belly I felt when I first picked her up and at first I thought they had accidentally labeled her sex wrong, and then I was worried it was a tumor, but then I check it and there was a slice down the bump with yellow crusty stuff so I think it was from her getting spayed and I'm worried it might be infected.
She doesn't like walking- I bought her an easy walk harness so I wouldn't put any pressure on her tiny neck but she just doesn't seem to like walking in general. I think she's still nervous.
She also jumped on my lap when I was sitting at the table and leaned over to take my food as if it were a perfectly normal thing to do. I'm guessing she was a spoiled lap dog in her past life because she keeps jumping on my lap, asking to be picked up, and begging! Now I know what we'll have to work on.
Right now she's lying beside me preoccupied with her kong.
I'm already in love :dog-love:
Coming off the transport: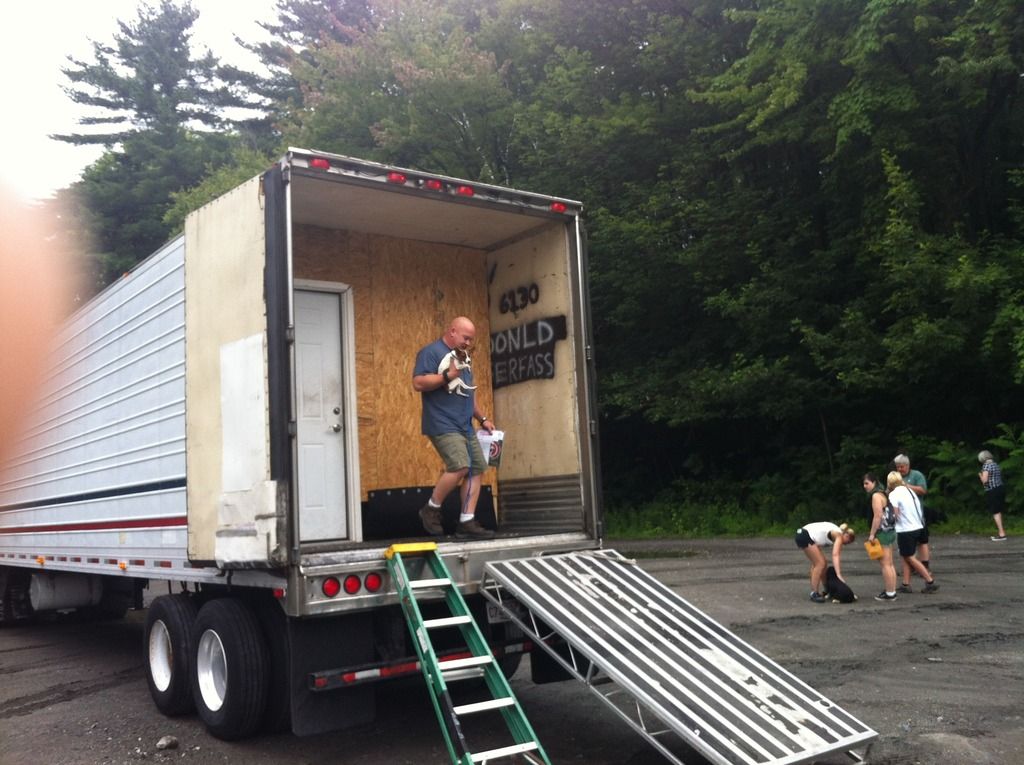 Scared when we first met: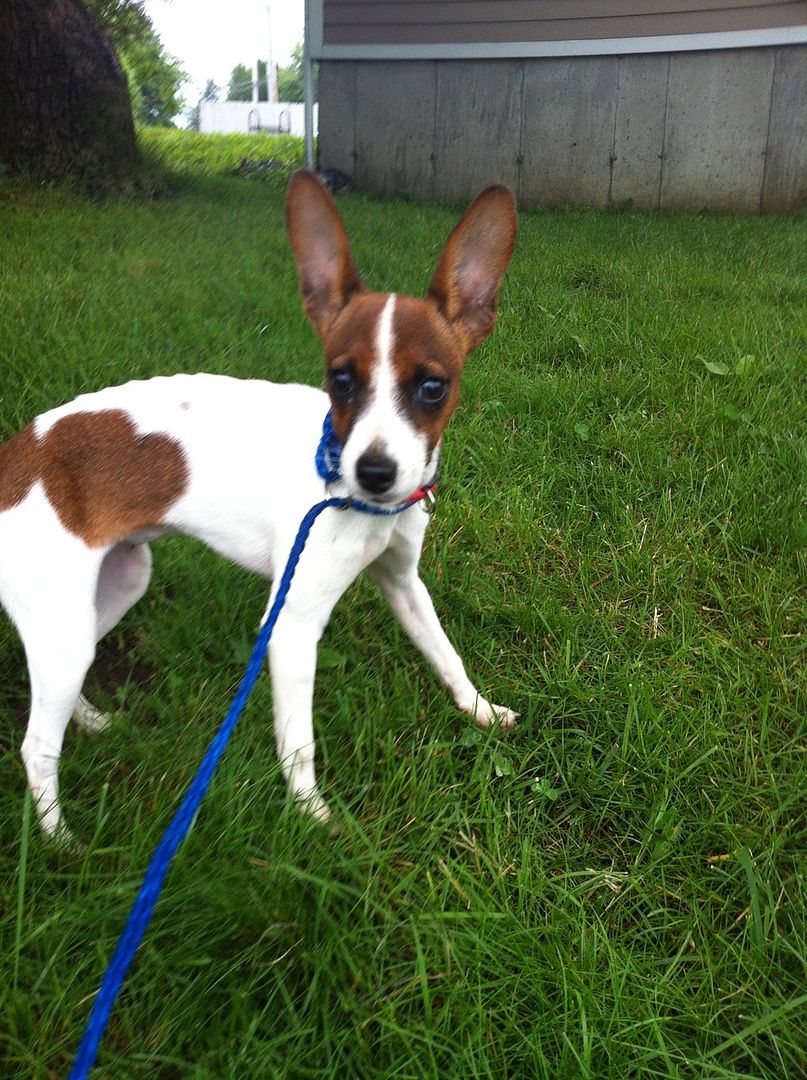 In the car: