Discussion Starter
•
#1
•
I tried posting a thread like this on a basset hound forum, where I am sure I would have gotten more feedback, but was having a HECK of a time trying to figure out how I could meet the minimum requirements before being allowed to post a thread
Anyways, I hope at least a few people here can give me some helpful feedback! This is Gus, our new 7 1/2 week old basset hound pup
We just got him yesterday from a local small-time breeder. The first thing that struck us when we met him was his very unique coat color and beautiful blue/green eyes. He and his sister were the last two left (although his sister was already sold and went to her new home this morning) and she was the same odd color as him- only she was mostly white with patches of color. They are purebred puppies (although not papered) and the mother and father are your typical black and tan (the mother being predominantly white with patches and ticking and the father more solid like Gus's pattern). However, we were told that the mother has a total of two blue puppies in past litters, which leads me to believe that Gus has the same dilution gene going on that causes the blue coat color.
My theory is that unlike the blues who are a dilution of black and tans, he has the same dilution- just on a red base color. The thing is- I haven't been able to find a single basset anywhere with coloring that even slightly resembles his! I've found a good handful of blues after some good searching- but none that look like him or his sister.
Has anyone seen a purebred basset that looks anything like him?!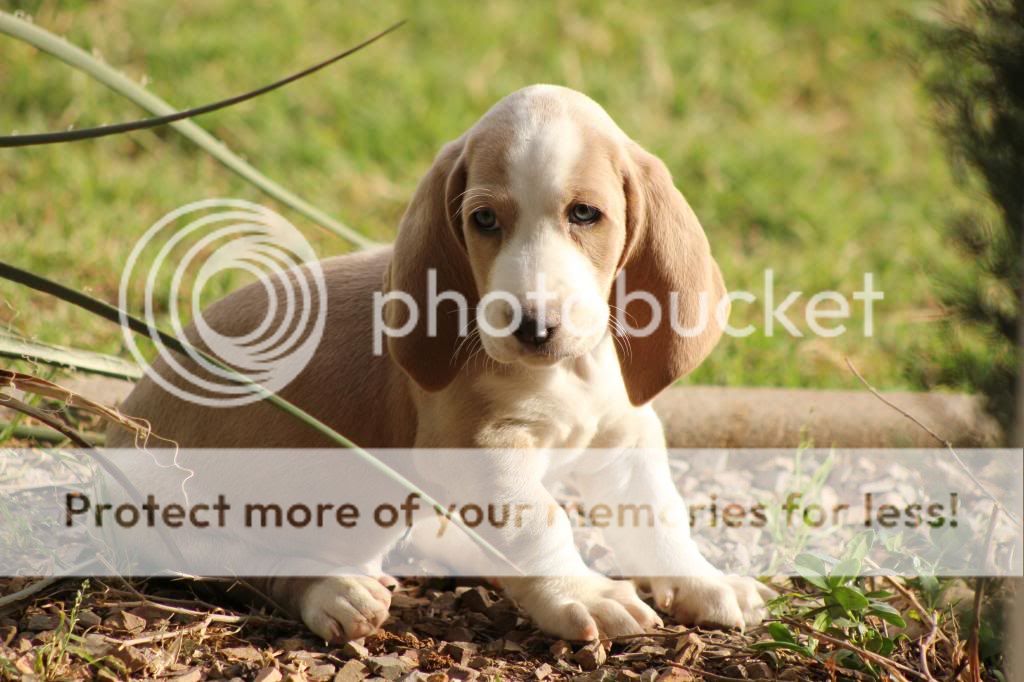 ^^ That last one is closest to his actual color and shows how blue his eyes really are :thumbsup: