I adopted a 2 year old mix a couple months ago. She was confiscated from her original home due to abuse and neglect.
I have no idea on her breed. The paperwork said parson russell terrier mix, but she doesn't look much of anything like them, in my opinion.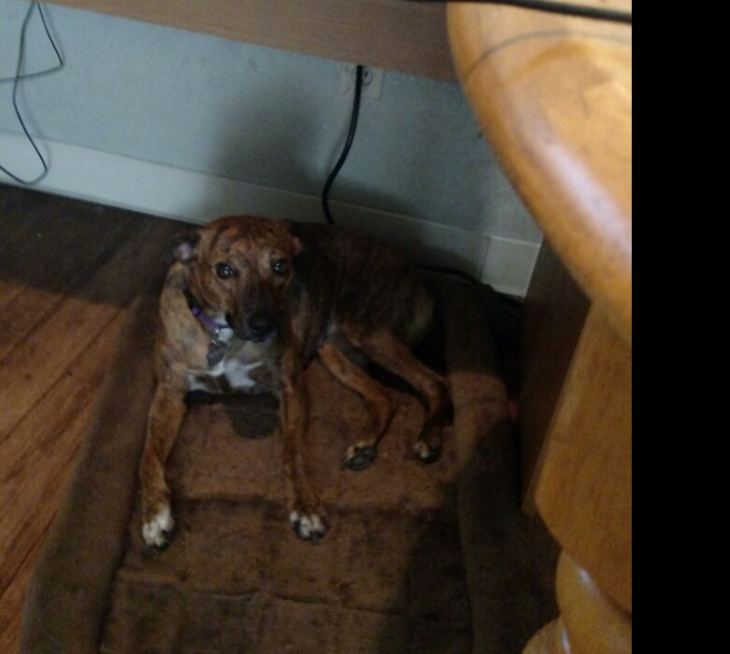 Anyways, she's a nervous nelly in general and when I first got her she wouldn't even let me get close enough to pet her inside the house.
Now, however, she's doing much better and follows me around the house for the most part, and absolutely loves going for walks.
The issue is that when we are inside she won't come when she's called. She has 3 exact spots she likes to lay down inside and there are no in betweens. If I'm at the computer she will lay under the desk, if I'm in bed she lays in bed with me, and if I sit on the couch she lays on the couch with me.
If she's laying under the desk, for example, and I stand in the middle of the living room and crouch down and call her over (she definitely knows what I'm asking), she breaks eye contact and doesn't come, and then if I ask a couple times she starts to shake.
The main thing I've been trying to teach her is hand targeting. She is good at it, but I don't get any hard nudges from her and I've been doing it for a while. I'll hold out my right hand and say "touch." She will tap her nose into my hand or give it a lick and then she immediately looks to my other hand for her treat. (Note: she won't get up to touch, it has to be within range of her reach while laying down)
She's also getting somewhat good at "sit."
That's the extent of the training I've been able to do so far.
Any tips?
Also, she is not aggressive at all. It's strictly a submissive fear personality.
Thank you!