Discussion Starter
•
#1
•
.
.
.
History : Kurdish dogs is a oldest dog breed in asia minor.this dog have 6000 years history. According to (Assyrian and Babylonia Mesopotamia) clay tablets foud in kurdistan now. Ashurbanipal king use this ancient dogs for hunting wild animals and protect huge flocks and guarding the villages.forthis reason dogs very important in daily live for assyrian people and they showing this subject in all stone inscription (dog hunt lions) and in clay plaques(tablets) as a best friend of humans .ancient people view to dogs as a god . . Temprement : Kurdish Dogs is very strong and powerfull and have special feature that make different from all other dog breeds. For example : they have strength body in form of fish(wide chest and narrow west) . Tail is often raised on their west And their head and neck is a tall and raised up. Their ears is soft and loose and have strong muzzle and jaws. Kurdish Dogs(Pshdar Dog) have strongest jaws in all dog breeds.
.
.
.
.
.
Their height in males is between 85 to 95 cm. And in females height between 75 to 80 cm. Weight : in males average between 80 to 90 kilos And in females is between 70 to 75 kilos . Kurdish Dogs is a strongest working dog in all over the world. They never tired and their energy always is full.they are lover of their owners. Kurdish Dog Age is between 10 to 13 years old in normal condition. But if use this dogs in battle ,their age is between 6 to 8 years old. This dog is not suitble for live in apartment and they must go out of home for walking every day for decrease his energy. And the must keep in big gardens or yards . Here this some kurdish dogs images Kurdish dog breeds Kurdish shepherd dogs Pshdar dog
.
.
.
.
.To most of the Assyrians known As (Pshdar Dog)Kurdish Dog Shepherd also , life doesn't offer lions against which to measure their strength, so their daily existence is spent in guarding sheep herds or homes. They are considered to be one of the best "service" breeds in the world. They are in black,gray,sandy,red and white coats colors and they have wrinkle face with loose and soft skin. They also have a huge dewlap and soft ears in same body color. Kurdish Dogs Body Anatomy in form of fish : This mean have a Wide chest and narrow waist. The body strength is a main feature of Pshdar Dogs . The Assyrian Shepherd Dog quickly learns, he is faithful and affectionate with his owner, close friends of the family and children. Strangers should be carefully presented to this dog. To achieve the proper social behavior, the Assyrian Shepherd puppies should be introduced to different people and animals from the early age. Now the Assyrian Shepherd(Kurdish Pshdar Dog) is getting more and more popular in Europe and America, where people purchase this Shepherds as companion dogs or guards of the properties. Their popularity outside of their homeland in the last ten years has been steadily increasing. .
#kurdish_Dog
#Assyrian_Dog_Breed
#Mesopotamia_Dog
#Babylonia_Dog
#Pshdar_Dog
#Kurdish_Shepherd_Dog
#Kurdish_Pshdar
#Kurdish_Mastiff
#Kurd_Mastiff
#Kurdistan
#Kurd
#Kurdish
#Pshdar
#Pejdar
#Assyrian_Shepherd_Dog
#
.
.
.
.
.
.
.
.
.
.
.
.
.
.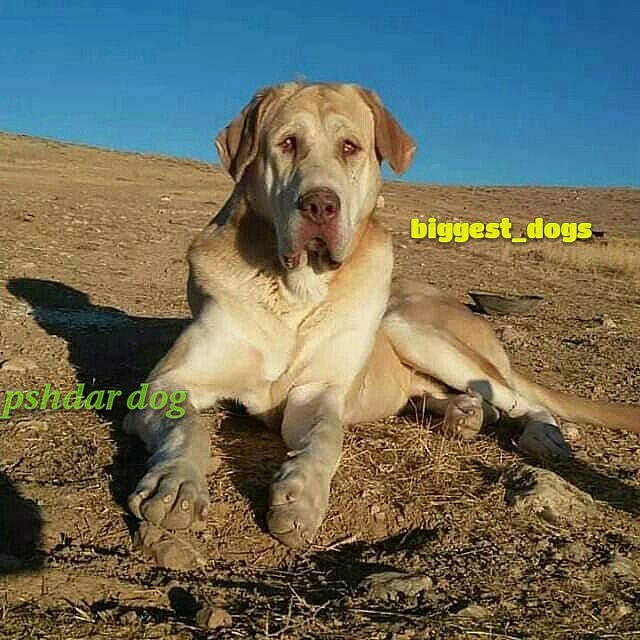 .
.
.
.
.
.
.
.
.
.