Discussion Starter
·
#1
·
It was really sunny today, and since I missed out on the weather yesterday 'cause I was poorly I took my camera with us on Zoey's walk. We were only out about 20 minutes, but man I forgot how much warmer weather tires Zoey out!!
Ready for the off...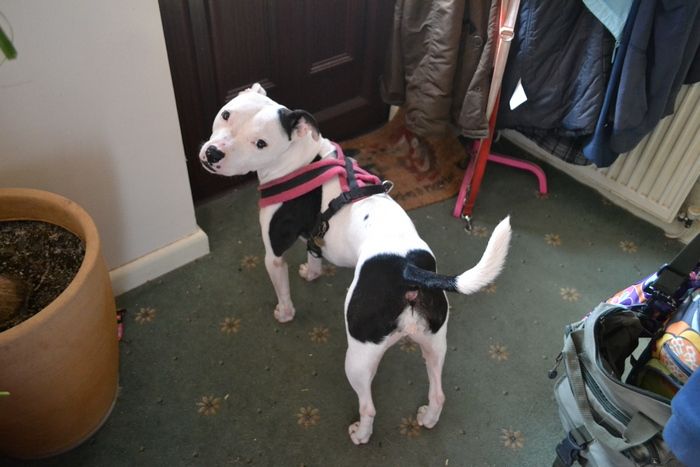 She climbed onto the bf and covered his face in kisses, then used him as a lookout post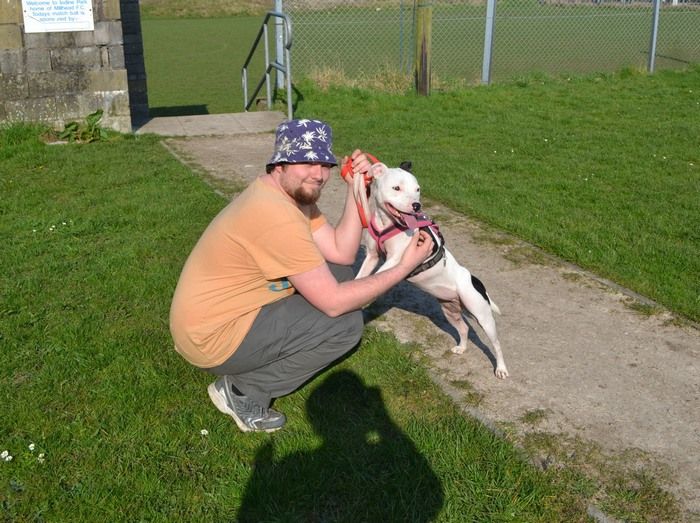 We only walked to the field and over to the horses and back, but her lead has several D clips so you can adjust the length...she got to sprint about like a mad thing
And she found something disgusting to roll on...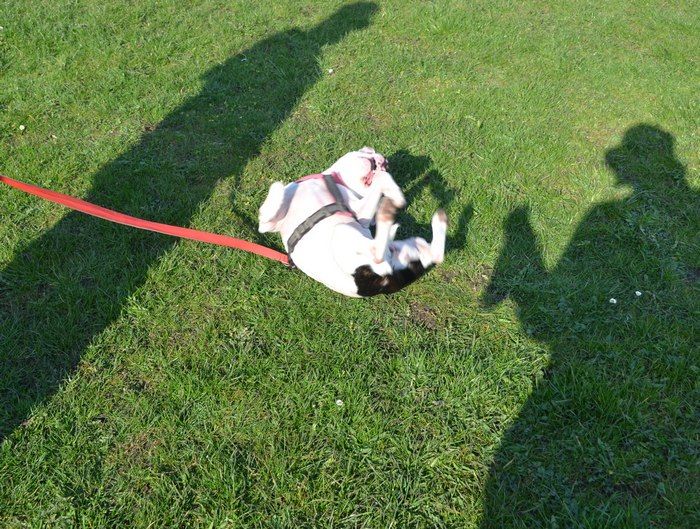 Gotta love that Staffy smile