Discussion Starter
·
#1
·
We were planning on buying two rats from a breeder in Autumn, we are on the waiting list, but now we've ended up with a single rat...hmmm.
Long story short we took in someone's rat, they didn't care who took him and were going to give him to someone who most likely wanted to feed him to their snake. We didn't know his age, name or if he'd been handled...all we knew was he was a boy and he was "all white".
Got him home into the cage...and from what I can see he's a Himalayan!! This just happens to be my favourite variety of rat
I have wanted a Siamese / Himalayan rat or mouse for about eight years, but there are never any breeders nearby. And now he's here!!
(I did say he was a foster...haha, oops
)
He's only been home about 12 hours so I haven't tried interacting with him yet. He looks young (maybe 5 months?) and he's definitely a boy. Two bucks I had as a mid-teen were very fear-aggressive and bit me to the bone a few times, so we have thick gardening gloves just in case this guy is so inclined!
We have called him Archie
(sorry the pics are very crappy)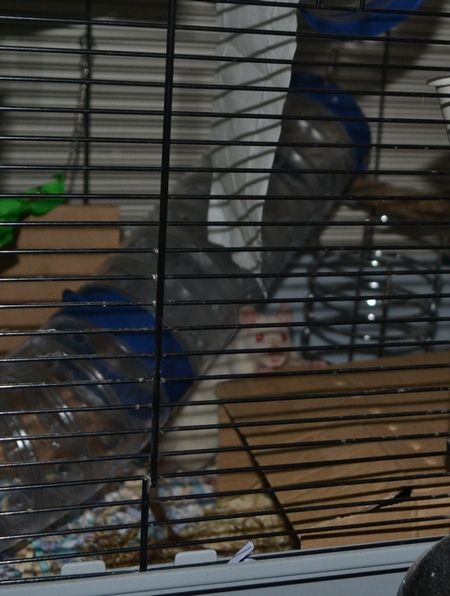 He's always lived alone. Obviously rats need company so I need to read up a lot on rat intro's, for once he's settled and deemed healthy. I think a nearby pet shop that fosters and rehomes unwanted pets has a match-up service, so if they have any rats that might suit we can try that, or they can at least give us advice.
He's not been as nervy as I expected, he explored everywhere in his cage, and before Archie went to bed he came up for sniffles when my bf took Zoey out to the loo this morning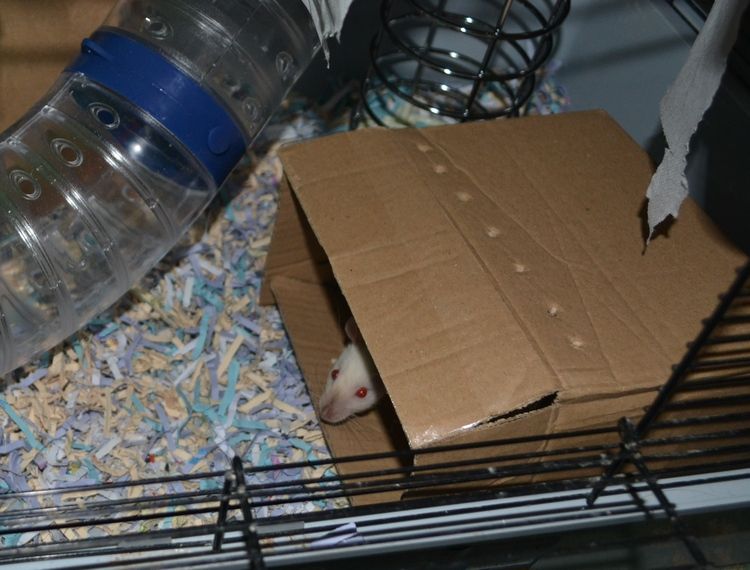 The cage is a little bare and doesn't have as many toys as I wanted, because we had literally a day to pick the little guy up and get everything ready! (don't worry I took the sticker off the platform)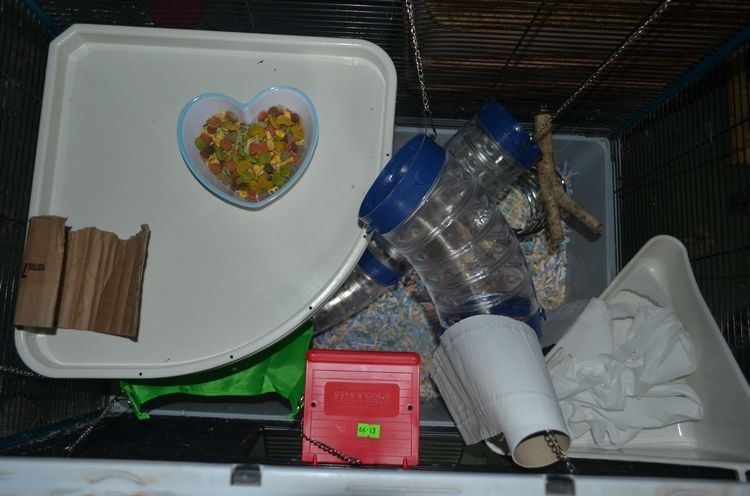 Will try get some better photos soon...I can't believe I finally have a Himalayan rattie!
If anybody has any experience introducing rats to each other, I will take any advice I can get! I know introducing bucks is supposed to be the hardest. I have intro'd female mice, and guinea pigs of both sexes, but the only time I intro'd rats was two females when I was about 12, and we probably did everything wrong at the time.