I got a spiked collar off ebay, for the purpose of irony.
At $3 AU, it was worth it for the laughs & photos.
I got him excited by the (now punctured) beach ball to get him to bark for photos.
"FEAR ME!"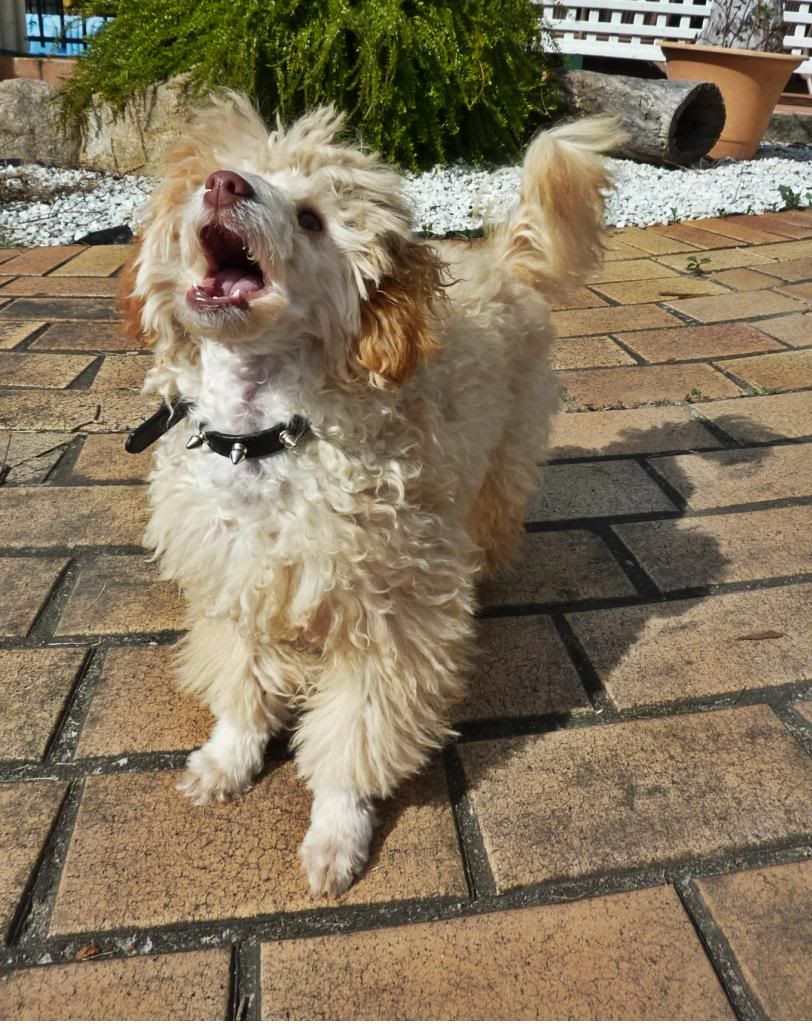 "I AM SAVAGE"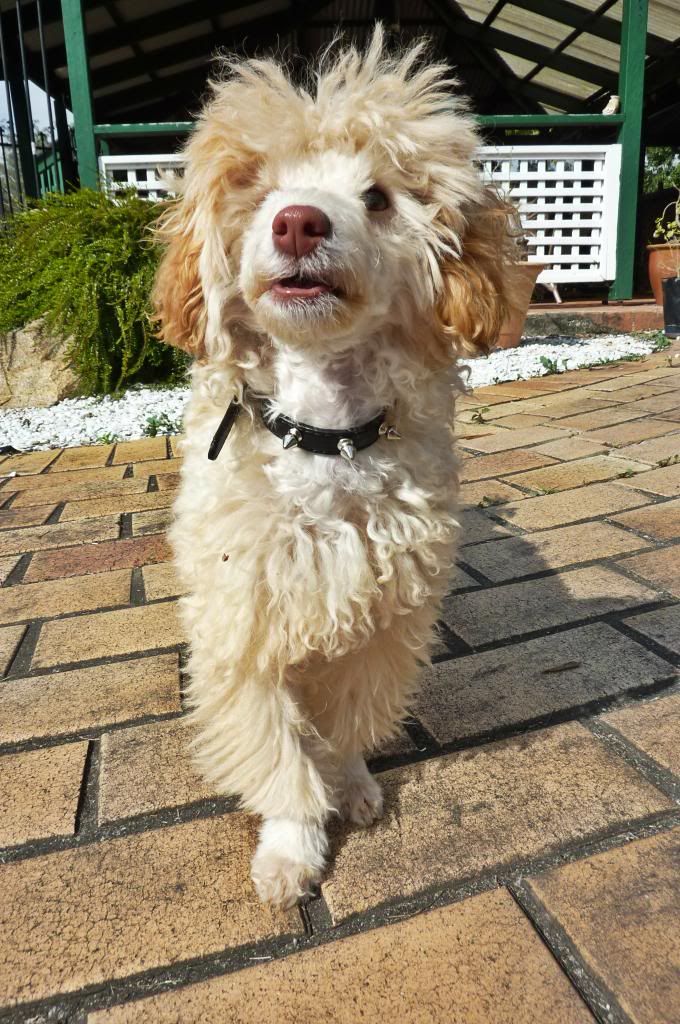 "Why.are.you laughing at me!?"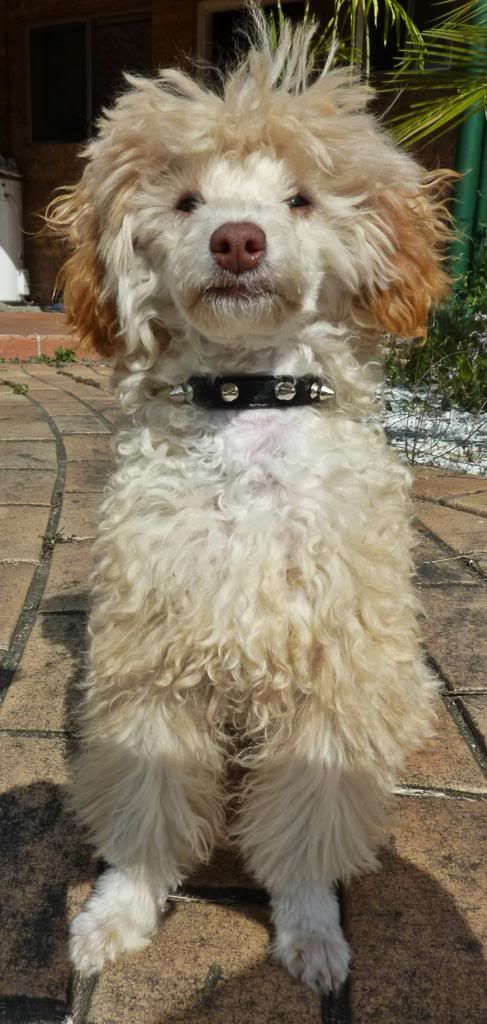 "Human. Human...staaahhhpp!"