Discussion Starter
•
#1
•
Hello there! My husband and I just brought home a new little guy today. Hubby had taken a trip to the shelter yesterday "just to look" and ended up falling in love with a puppy. He had to work today, so I headed over there and adopted him.
The puppy was in a litter with two others - both girls - who had much lighter coats. They had him marked down as an Australian shepherd mix, but I honesty can't see that in him. He could be anything, of course - anyone fancy a guess?
He was said to be 3 months.
Some pictures: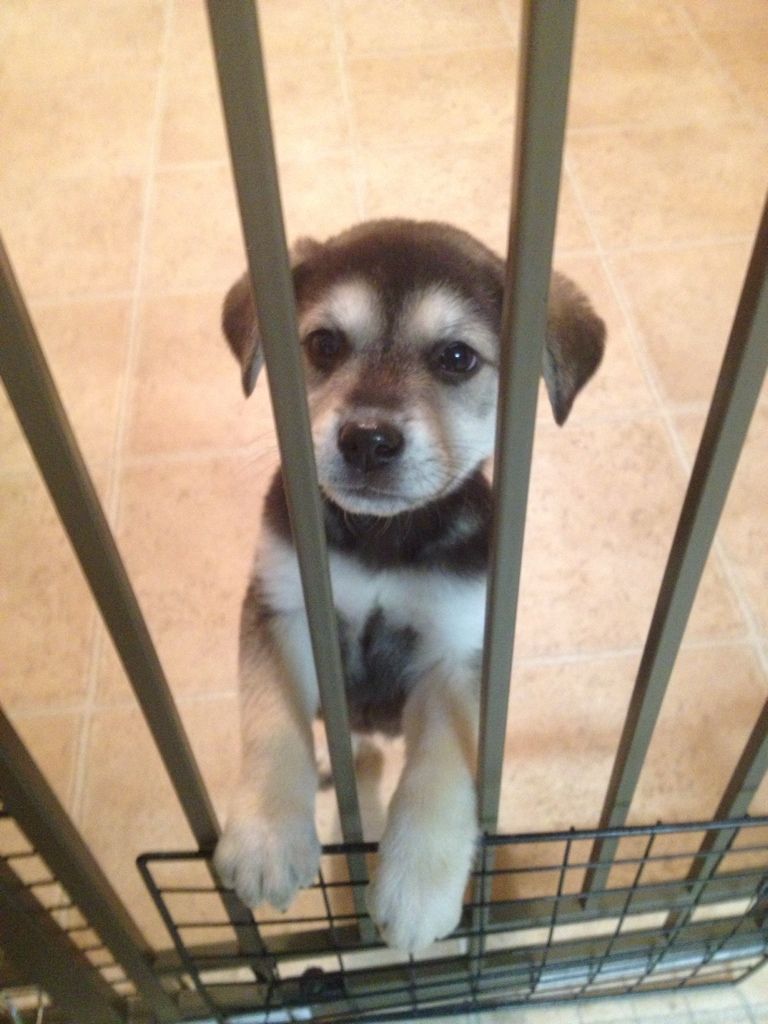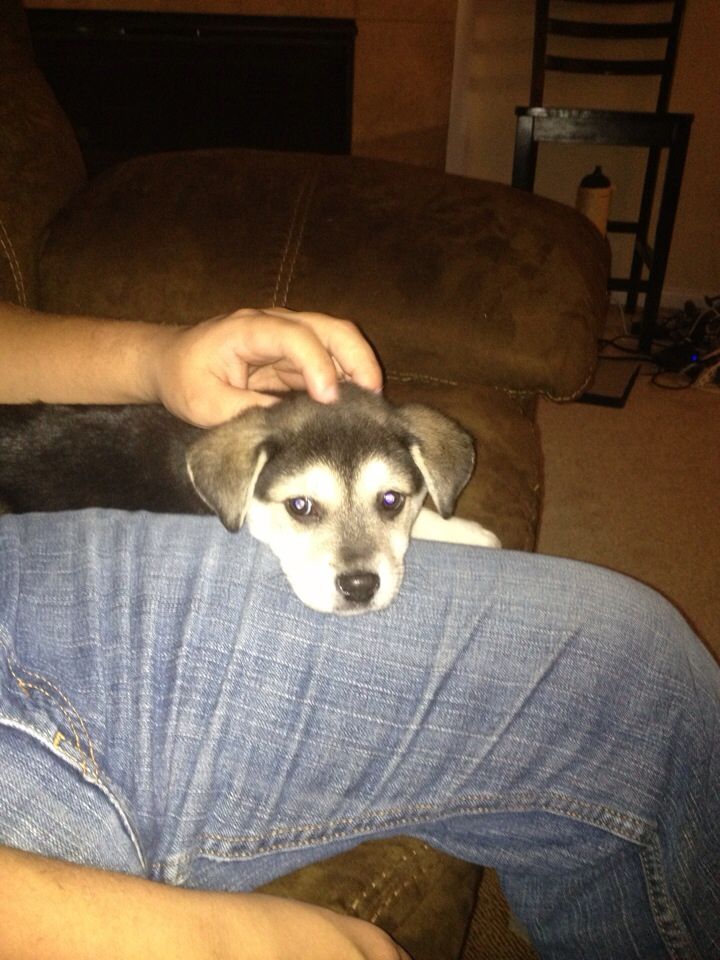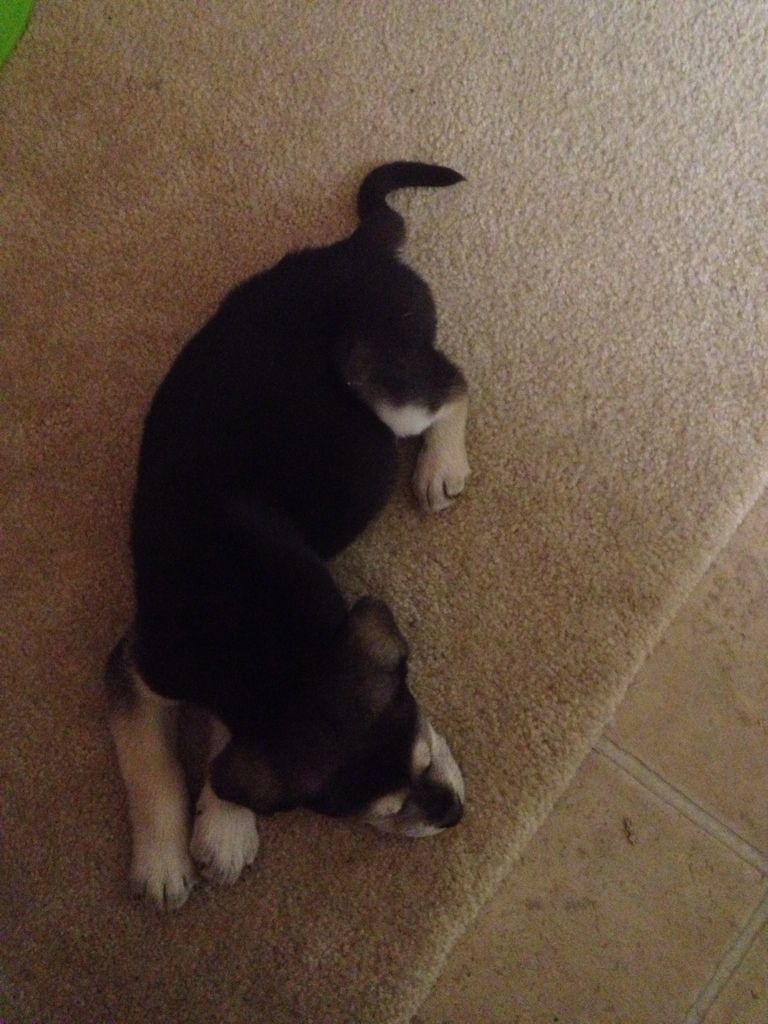 He is the same size as my siamese cat (Zodiac) and reverse colors. It's pretty funny.
The puppy is still nameless. Hubby hasn't found a name he likes, yet.