Discussion Starter
·
#1
·
Ori's home, and he's growing fast! I thought I'd show a few of my favorite Ori moments.
----
Ori on his first day home. He was a little lost and confused for a bit, but he was the only pup of his litter who behaved the entire journey, and didn't get car sick.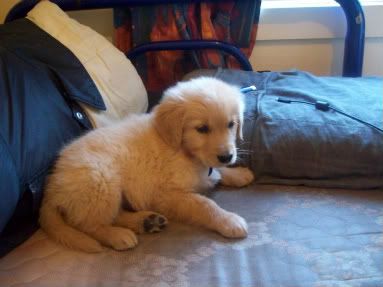 Same day again. It took me forever to get this shot just as I wanted. Nothing has changed, either. I think he's camera shy. The second the camera comes out, he moves...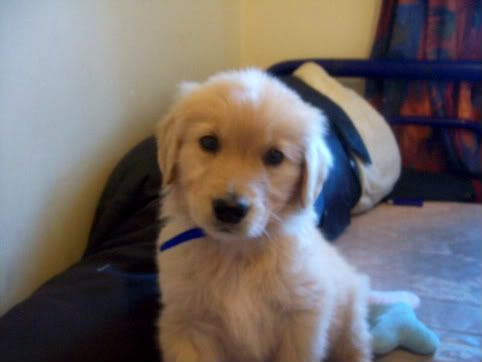 This was day two: sinking his teeth into his new toy. Needless to say, I have no idea where that bone is now. I think somewhere down in the back garden. If it's survived at all...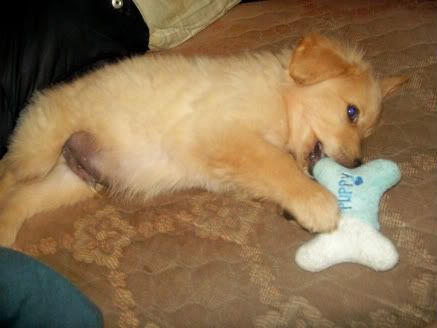 Ori's first day at the beach. Certainly not his last, however it's winter here now, so it's a bit cold and rainy. He drank so much seawater that day, he made himself sick. In front of everyone else at the beach -embarrasment extreme. I hope he's learnt his lesson by now and he'll be an adult by next summer.
Note: The man holding him is my step-father. No matter how hard I tried, I could not get either of them looking at the camera at the same time. It was hell trying to get just Ori to look once again.
I absolutely love this shot. It's my favorite from that trip. Perfect pose, for a perfect day, from a perfect pup.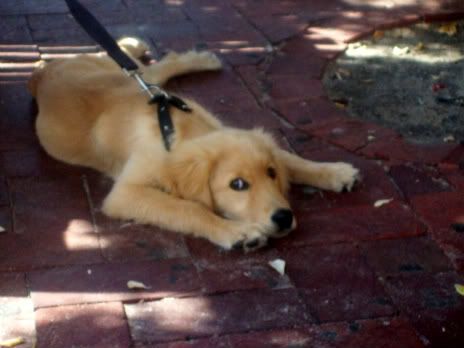 This one taken just last week. I look back now at videos and pictures from a mere few months ago, and I can't believe how big he's gotten. I don't even notice it. It took me until about a month or two ago to look back and some puppy moments, and I was shocked. I don't remember him ever being that little!