Hello, i wasn't sure where the best section to place an introduction was, so i figured i could just knock out two birds with one stone by placing it here.
My name is Mina Miryanova, I don't have a puppy right now, my last one a white terrier mix named Jony died a few years ago and i just haven't gotten around to adopting another pet, although I am interested in getting a Great dane when i am ready.
Also I'm a graduate of Ringling art and design with a fine arts/illustration major and am currently selling original pieces which are dog and animal themed as well as doing professional portraits of peoples pets.
prices vary so if you are interested in my work,
lastly these are a couple of examples of some previous commisions
A Chow named "Mishka", and a black lab named "Dude"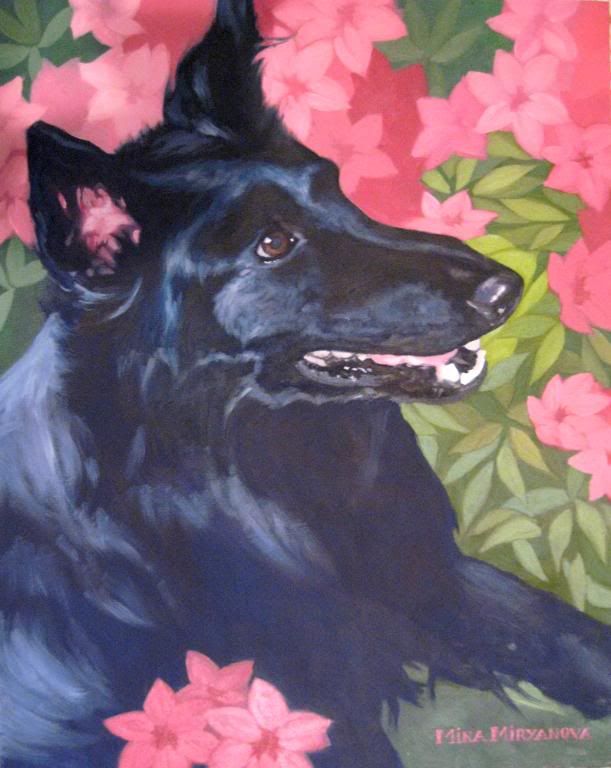 Thanks and its a pleasure meeting you all!