hahaha...can you imagine being paid to guess breeds? That'd be a fun job....
Anyway she
for sure
has a herding breed in her. She displays "the eye" which border collies use to stalk prey and will herd my cockatoo in circles. She has the drive and focus.
Shes built like a stocky JRT
Shes 22lbs. I'm guessing at least three breeds in her.
This is Emma....What ya'll think????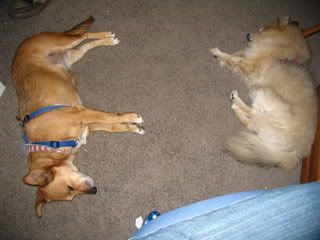 In the pink lol
Ears don't normally stand up lol