Discussion Starter
·
#1
·
Okay, I use the term puppy lightly, it is also interchangable with dog, monster, and beastie.
This is Rockie, he is a three year old (yes he is full grown at all of 7 pounds) Toy Rat Terrier. I have actually had him for about two months now, but he is finally looking good enough to post pictures. I found him running down the side of i94 and knew I had to stop and try to catch him before he got hit. I have no idea how long he was out there but he was about 4 pounds and his belly was covered in road rash. I try to think the best of people and say that maybe he jumped out a window, but in reality he was prolly thrown. All indicators (behavior, not being fixed at age 3, docked tail) suggest that he was prolly a failed show dog. He sat currled up in lap shaking and crying the whole way to the vet so I knew I had to try and help him and prolly keep him.
Anyway, here are the pictures!
On the road to recovery, I was feeding him canned dog food to get some meat on him, but he wouldn't eat it out of a bowl...
and now, fully recovered!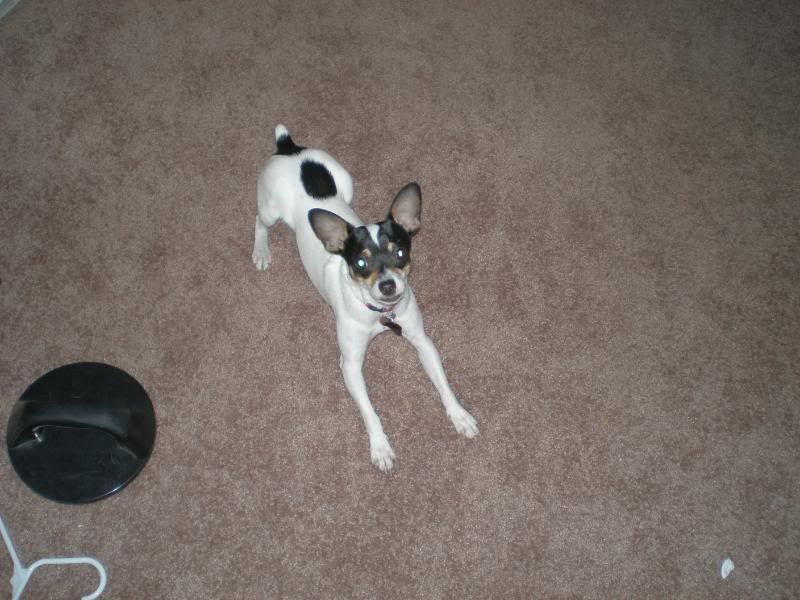 I haff mah bawl!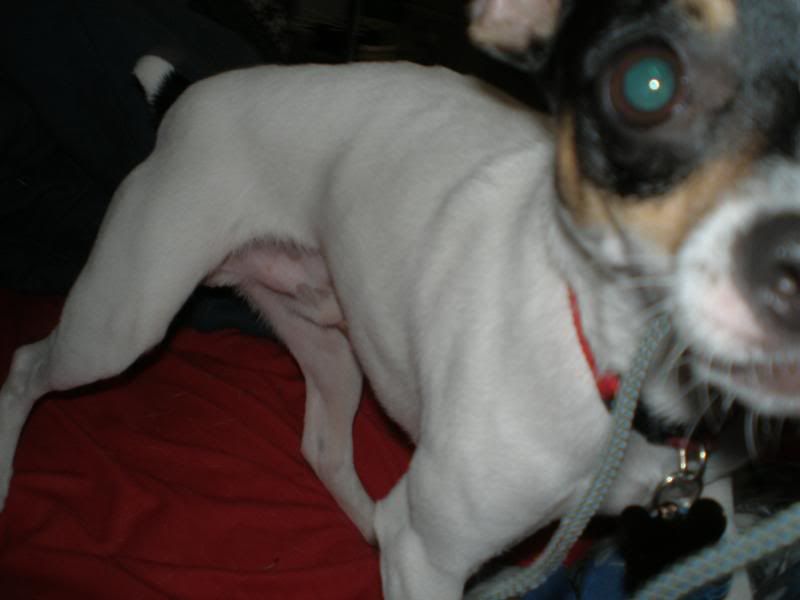 I haff the stwing on your ca-me-rah!
I haff my cwazy ears and will show optimus prime how it is done!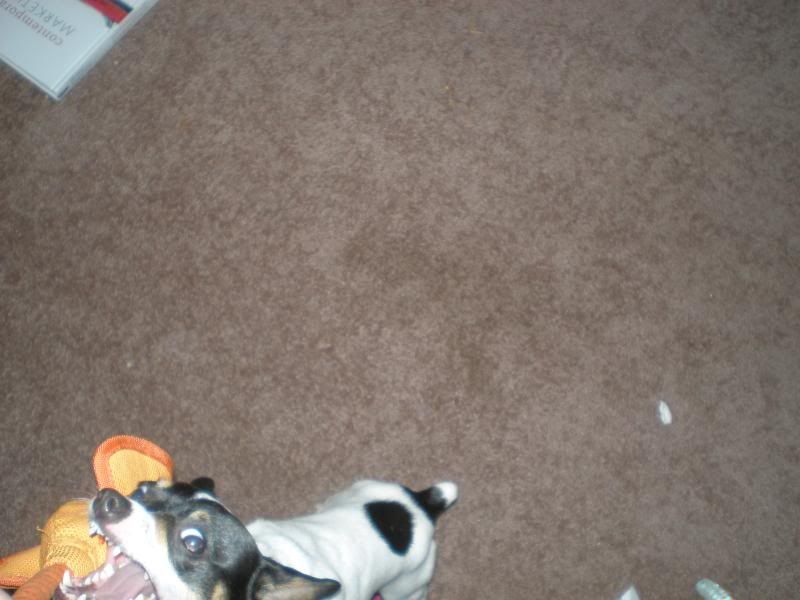 I WILL EAT YOUR FACE OFF!! but first i will show this duck toy who is boss!