Discussion Starter
·
#1
·
Here are my 5 furkids:
Zeke-pound puppy rescue in 2004 (he's 9 now)-Catahoula Leopard Dog at Roosevelt Lake in Arizona:
Weaver-pound puppy rescue in 2005 (going on 4 this year)-Catahoula Leopard Dog:
Rocket-pound puppy rescue in 2005 (Weaver is his brother)-Catahoula Leopard Dog:
Jimmy (Chihuahua)- born March 2007-we got him from a lady I work with because her 3 year old was trying to "mother" him by putting him in all sorts of crazy things
(he just turned 2 this year)
Aneka (Akita)-our newest rescue-adopted in 2008-(turning 2 this year)-she's super funny when she plays with the other 4-she uses her feet alot and is very bouncy-like Tigger-
She's sitting here waiting for a cookie with Weaver. Those 2 are the most food motivated dogs I have ever owned. It's great for training!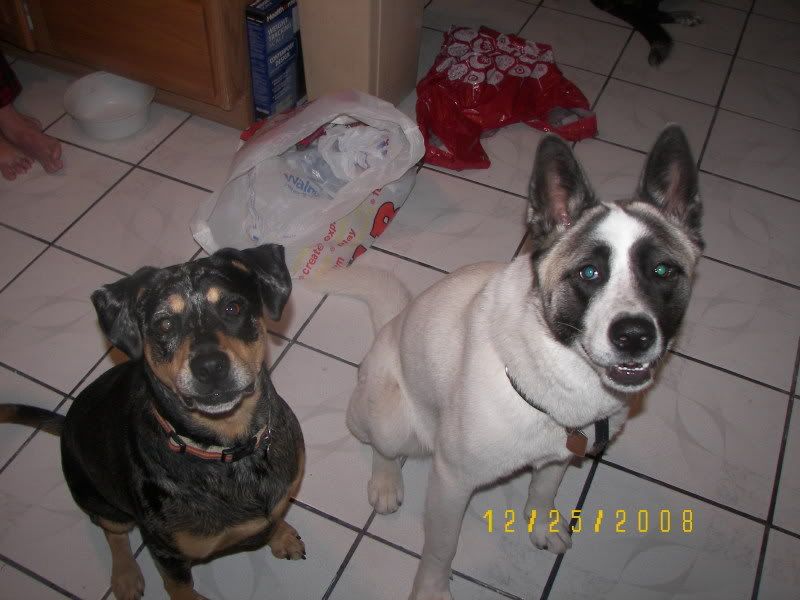 So there's my brood. If I had the room and if my family would let me I'd have 5 more.
Please enjoy!