Discussion Starter
·
#1
·
Grem for short. He's 2-3 years old, 22kg.
I came into work about 3 weeks ago now, ready to clean the kennels and as I walked down the isle to count how many dogs we had in, I came across a paw sticking out of the mesh door and then saw this adorable face staring at me wanting a chest rub.
He was actually on the.. d-day list last week and after I mentioned it to one of the dog rangers that I wanted to take him home with me, he was taken off the list - I put in my application form the day after
So far he is doing amazingly. Pip adores him, she adores everyone. Callie isn't a massive fan but she tolerates his presence.
He's been great in the car, good with other dogs and super calm with people - he just LOVES attention. Even better? He seems to be toilet trained!
A few pictures from his first vet trip with me, fully vaccinated now, microchipped and of course registered. (along with deworming and flea treatment). The vet isn't worried about his broken canine, said while it doesn't look pretty, it has sealed and shouldn't need to be pulled which is great!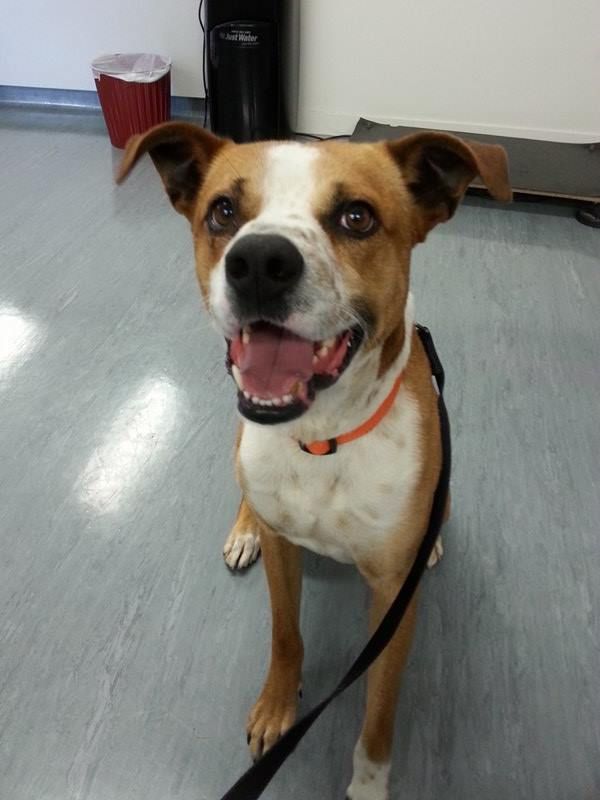 And home time! He will be getting neutered in a few weeks, I just wanted to let him settle and get use to the new food etc before doing so.