Discussion Starter
·
#1
·
The local humane society hosts a K9 olympics every year, and it's a lot of fun. Tons of fun contests and vendors, a practice agility course, food. It's a great place to socialize and just hang out and watch.
Chess has been to these events tons of times and so this was old news for her, but it was Echo's first time at a crowded dog event, and she was perfect. She was quiet, walked calmly on the leash and was very polite with the other dogs. One snapped at her for no reason and she did her offended bay though haha.
They also had a lure coursing demo. Oh my god. Chess is one of the most prey driven dogs I've ever met, and Echo has a decent prey drive as well. Chess went freaking bananas. She was lunging and screaming and barking. And Echo joined in baying, and I was just laughing my butt off. Chess is so calm and quiet in public, but not with this 'squirrel' racing around. I finally drug her away from it, and it took me 20 minutes to get her calmed down. Other dogs were excited too of course, but she was by far the craziest haha. But it was a fun day.
Echo went in the "I'll eat anything" contest just for fun.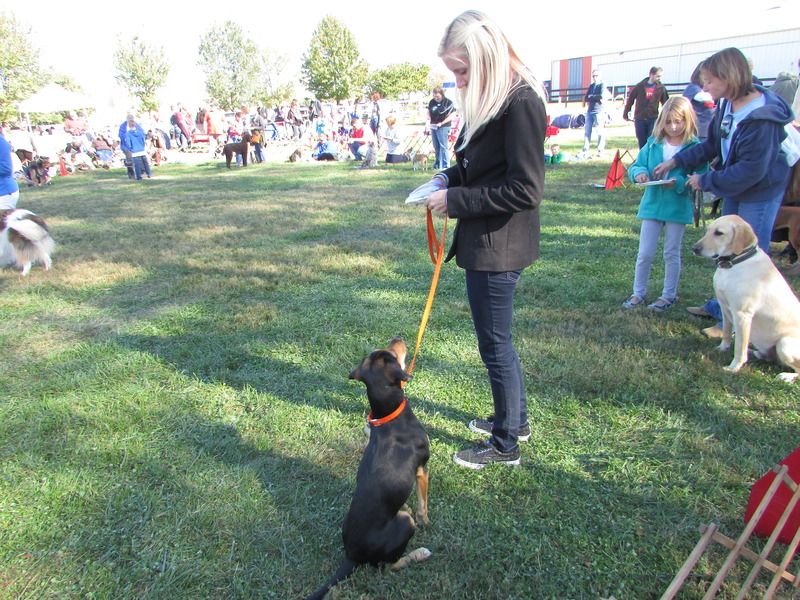 My girls being good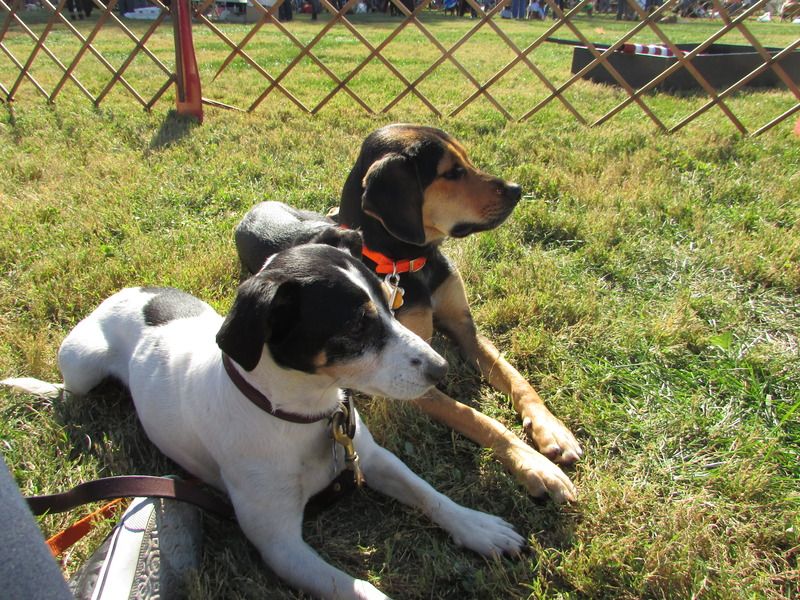 Echo is so relaxed and easy going, she's just a pleasant dog to be around(well unless she's in beagle mode and goes deaf)