Discussion Starter
·
#1
·
This is me at the very beginning, 2 Aprils ago, with my mom and my 9 brothers and sisters. Mom came from California, pregnant with us, into foster care. Maybe her owners didn't mean for her to get pregnant. Maybe they did, but then realized after the fact how much work 10 puppies would be. You know how it is.
Puppyhood wasn't easy for us. Mom was really jumpy, and we would fall off an inhale milk while she was nursing us. We got a lot of infections. We had to be bottle fed. We must have been a lot of work for volunteers! But by 6 months old we were finally healthy, spayed and neutered, and ready to go into the world. I was the first one to get adopted. Can you see why?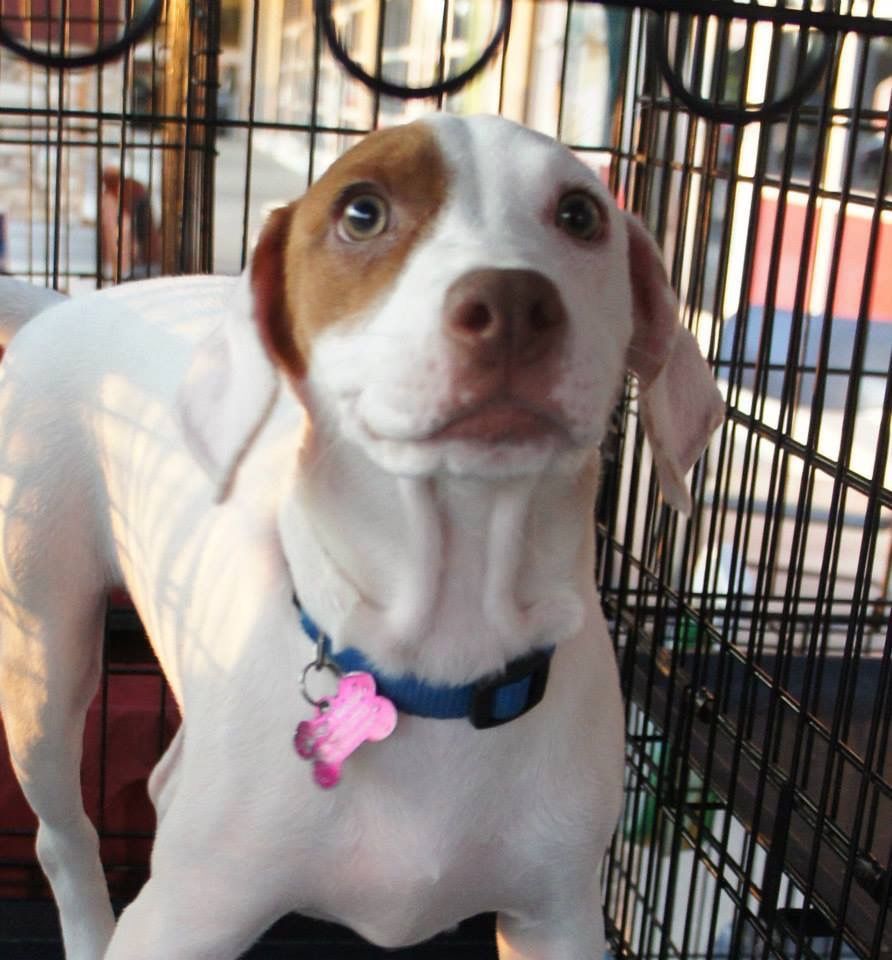 My forever home wasn't for forever. And neither was the next one. I watched as my brothers and sisters left the foster home one by one. My rescuers put me up for adoption again and again, but each time it became harder and harder to smile for the camera.
One day, someone came to see me. She was so scary that I tried to run back into the house when I saw her standing in the yard. I don't remember when strangers started to become scary for me. She fed me some treats for a few hours, talked with my foster mom, then signed some papers. Then the stranger brought out a harness and a collar that smelled really new. I was still pretty afraid of her, so my foster mom had to help me get them on. Then we all walked outside. The stranger opened the trunk of her car and I hopped in without even thinking. Then she shut the hatch, started the engine, and started to pull down the driveway. It hit me like a ton of bricks. I howled as I watched my home disappear behind the trees. I didn't think that I would be coming back for a while, at least.
It was a long and scary ride. I was too afraid to pee at rest stops. The stranger let me into the front seat, and put her sweater on top of me. At one point, I got too tired to keep my eyes open.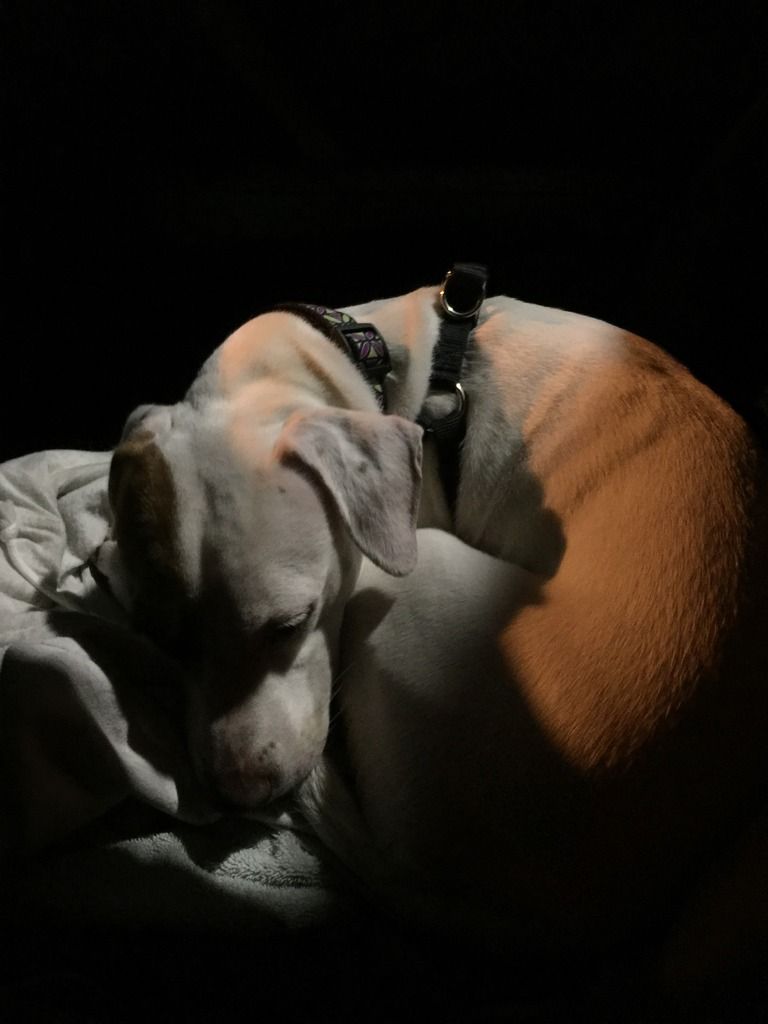 I don't know how many hours passed, but eventually we pulled over and the stranger opened up the door. I didn't want any more rest breaks! She caught carried me out as I tried to scramble under the seat. She shut the door so I couldn't hop back in the car. Then we walked up to a house, and she opened up the door. I got really excited and ran right in... Boy, was I happy to be away from all that traffic! I explored the house, and introduced myself to the dog that was there. We found a great spot to hang out. We hadn't really gotten a good stretch in the last 6 hours. It was 2 am. We were so full of beans!