Discussion Starter
·
#1
·
I've been called upon my expertise to train a formerly abused, neglected and semi feral Sicilian Donkey.
I have been training competitive horses and riders for 4 years, competing competitively for 11, and riding for 16. I have two of my own Sicilians, and a good friend of mine was at her wits end. She's been trying to halter train her donkey for 1.5 years with no luck, can't get near her. This donkey was previously abused, and when she got her, had been wearing the same halter for five years which had grown deep into her coat. They had to wrangle her to get it off.
She made a post on Facebook about re homing her, so I offered to do some training for her so she could keep her beloved furry friend. She adores this donkey, and has literally tried everything to no avail.
So today I went out to see what I could do.
At first, the donkey was running, kicking, turning her hindquarters around at me. But it didn't put me off. I have "one of those" donkeys too
I slowly began to build her trust. And this is what came out of it.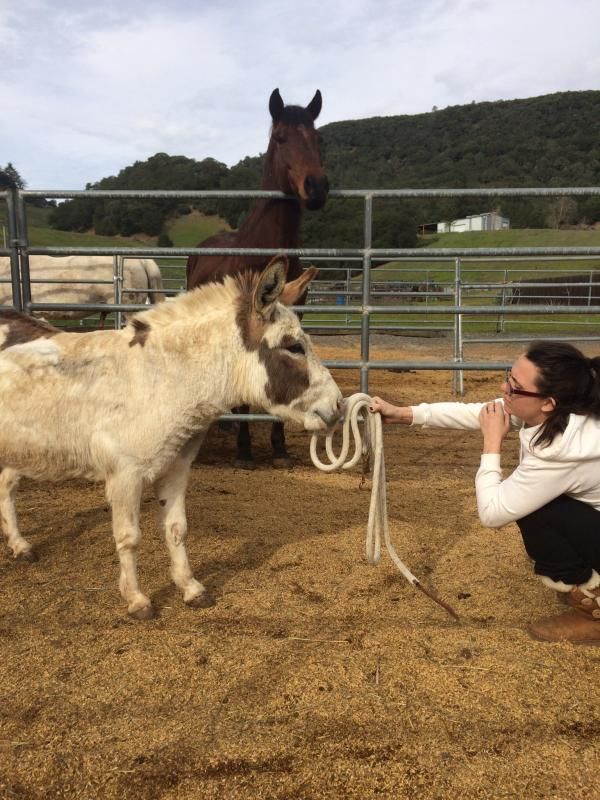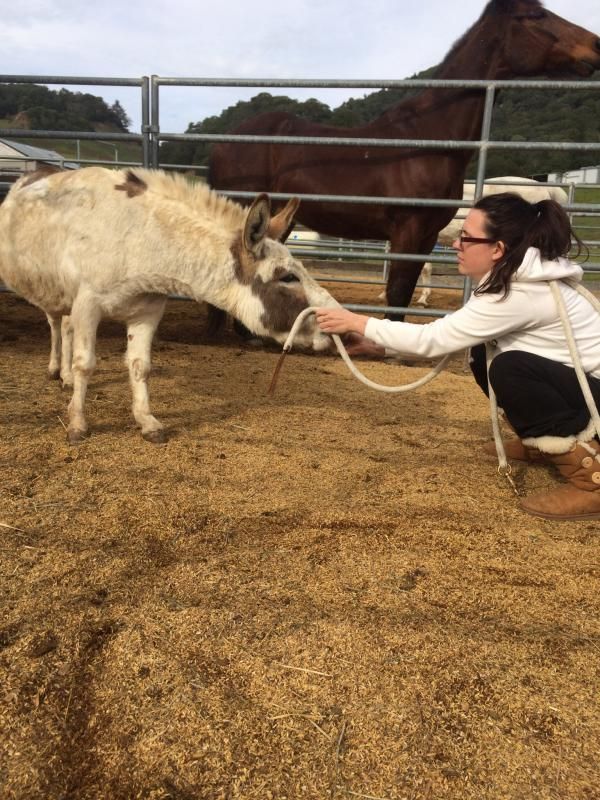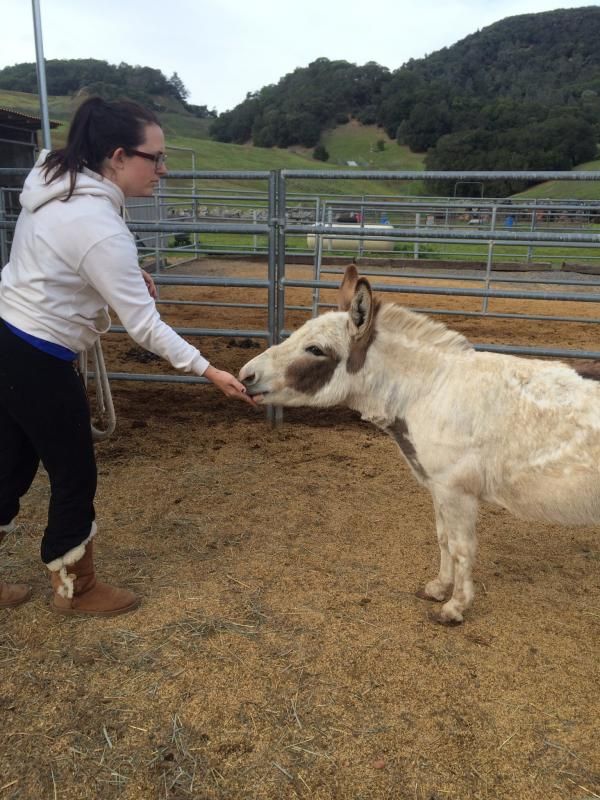 My friend hasn't been able to get a rope near her since she brought her home, and by the end of our session, I had even rubbed it on her back
Donkey's training will continue with me weekly, and owner has homework from me daily!