Discussion Starter
·
#1
·
Since we moved to this area just over a year and a half ago, all Kasper's walks have had to be on lead...everywhere he *could* go off lead there are fields on all sides holding livestock, the fences are terrible and we often come across sheep and even cows that have escaped. Letting Kasper off just would not be a good idea!
He gets walks on a longline, but I really wanted to find somewhere he could run about off lead. Someone told us about these kennels that have a secure field to rent...it's a 4 mile walk along the beach, so we decided to go for it!
It was high tide but there was still enough ground to make it past. Kasper did REALLY well, other than when some escaped sheep got him really excited by running all in front of him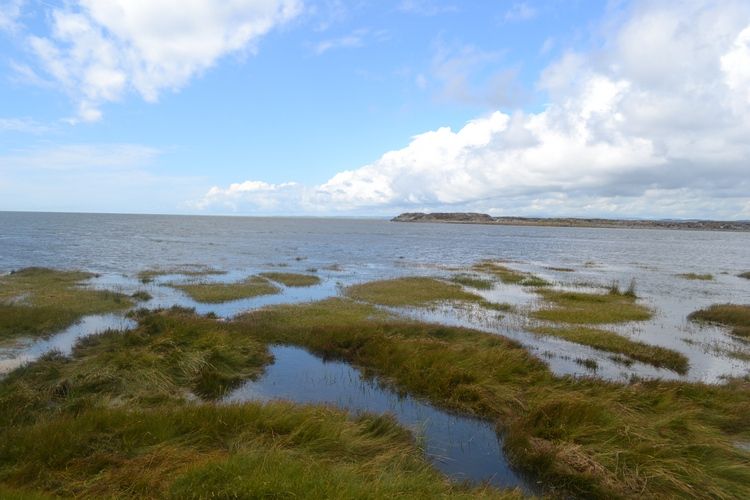 We had several rest points along the way and Kasper did really good at settling when we did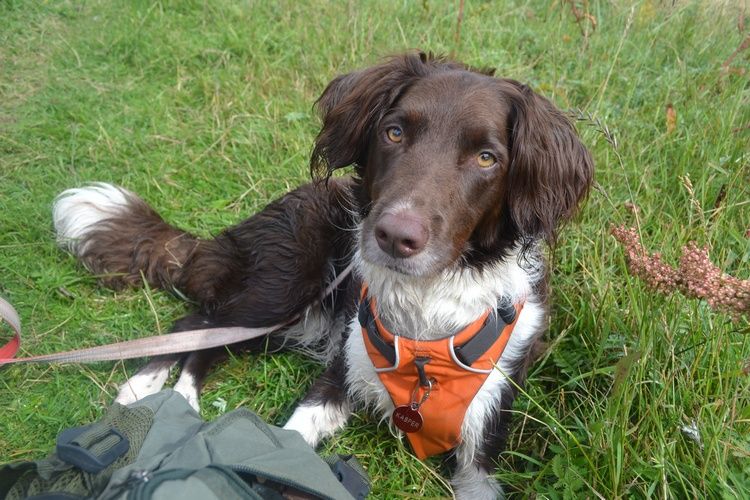 The ditches on the beach where full with sea water, and some were surprisingly deep...Kasper ended up jumping in this one and it was deep enough that he was swimming in it!!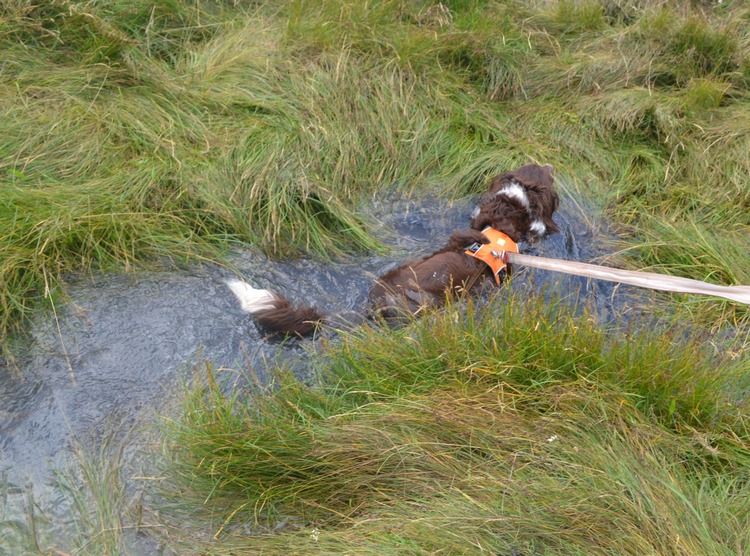 The weather was perfect, sunny but a strong breeze too
Kasper refused to drink the water we brought for him until he was really really thirsty, he far preferred the saltwater so we had to try and avoid that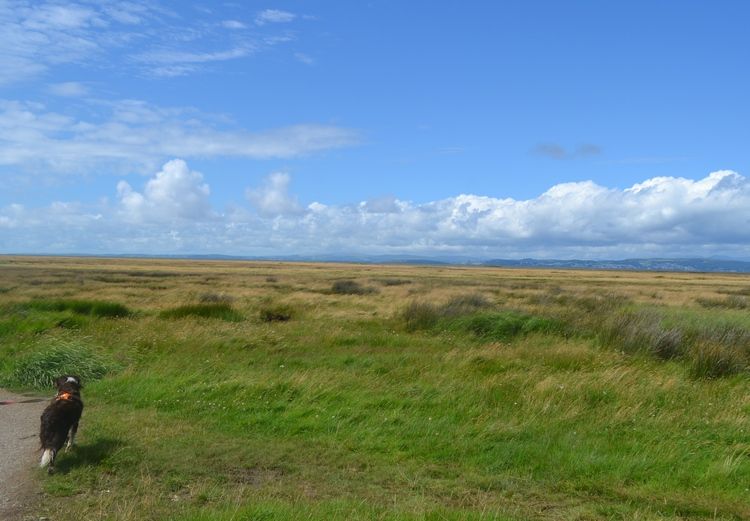 Another rest stop...Kasper decided to sit on the bench whilst we had a drink, so I got a pic!
And after almost two hours walking we reached the field! Kasper was already tired, but we still got some off lead zoomies and happy smiles
https://www.youtube.com/watch?v=VH3lpCFTUxc
Freeedom!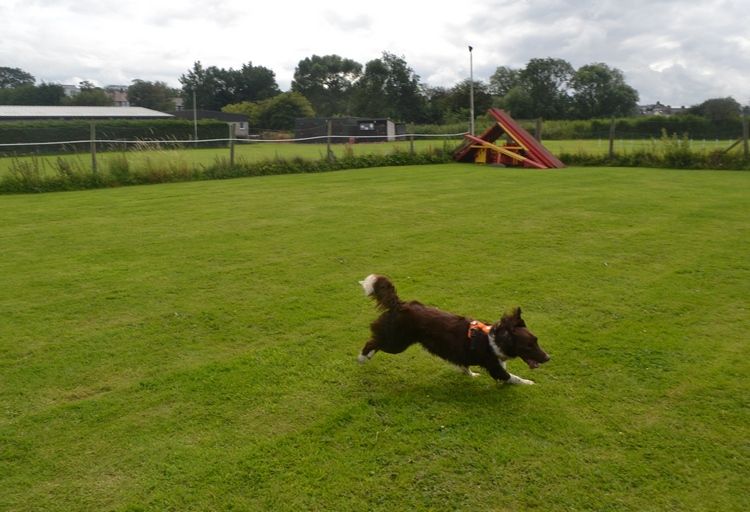 So tired, and SO happy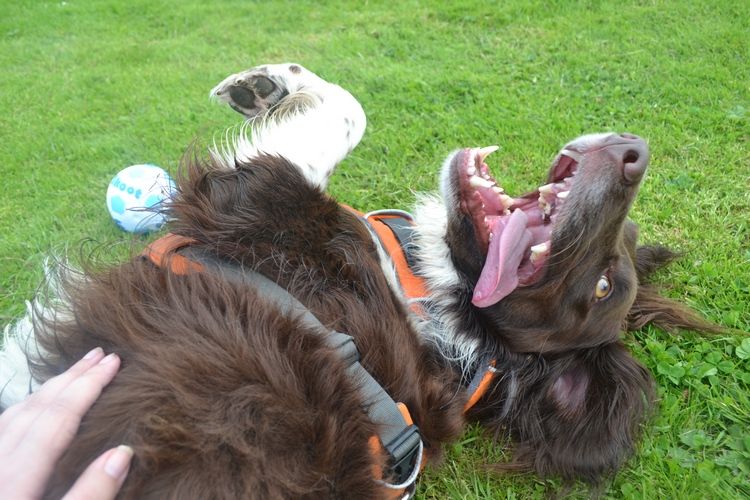 We rented the field for half an hour, it was awesome!!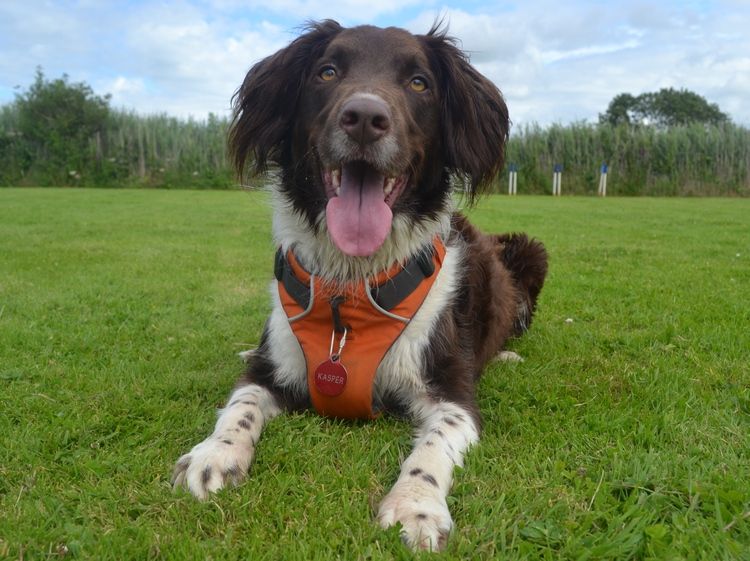 And then afterwards we waited out front for our taxi home haha...despite the fact it was an unknown male driving us home, Kasper totally rocked!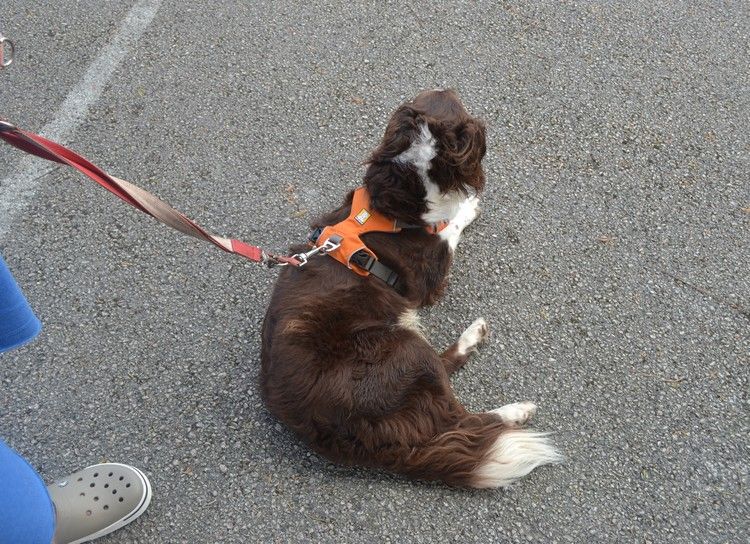 It was such a great day and Kasper did sooo good! He stopped when we did, he was awesome in the field, he did a few tricks, he came when called, he had no problems waiting for stuff...star boy
We got home around 3pm yesterday, and other than going to the toilet Kasper did nothing but sleep until 1pm today hahaha!! We plan on taking Zoey to the same field sometime in the next few weeks, but will probably get a taxi both ways and hire the field for an hour with her...should be fun!