Discussion Starter
•
#1
•
We adopted our pup, Pecas (Spanish for freckles), when he was nearly 8 weeks old from a shelter. They could only figure that he is a Beagle mix. But he doesn't have the traditional beagle coloring, he has red and white coloring with red ticking. He seems to share certain characteristics with Beagles; high energy, friendliness, separation anxiety. He loves sniffing out the neighborhood squirrels and birds. Oh and he loves to dig, much to my mom's disapproval. One thing that caught my attention in terms of his behavior is that he don't bark very much, only when something catches his attention across the street or when he's scared, he also only howls when he's lonely. Otherwise he's a fairly quiet dog.
He is currently 10 months old, 15-16 inches in height and approx. 23 lbs.
These are the photos from the shelter of Pecas (formally known as Sleepy) and his siblings, I'm pretty sure he was the only one who had ticking, his siblings tended to be a brown with white or the a variant of the traditional tri-color.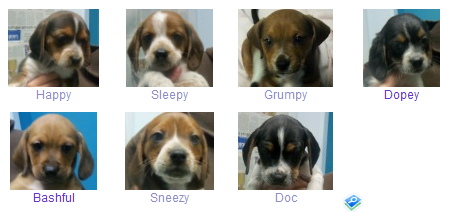 This was him during the first week we brought him home at nearly 8 weeks old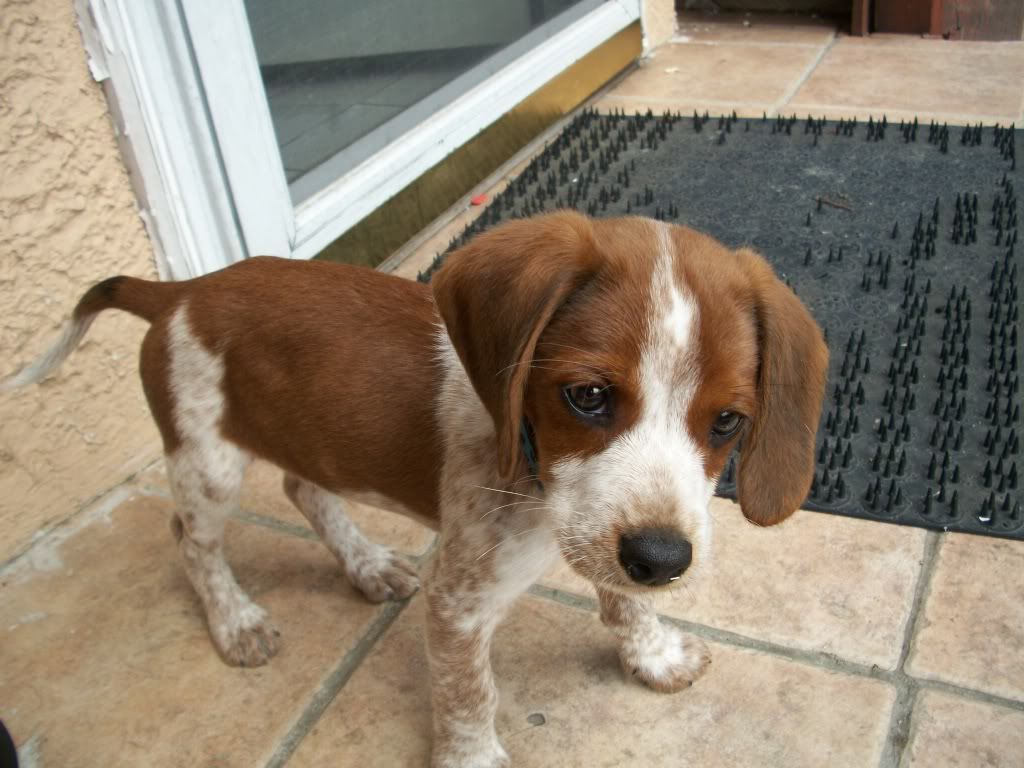 This was him at 3-4 months old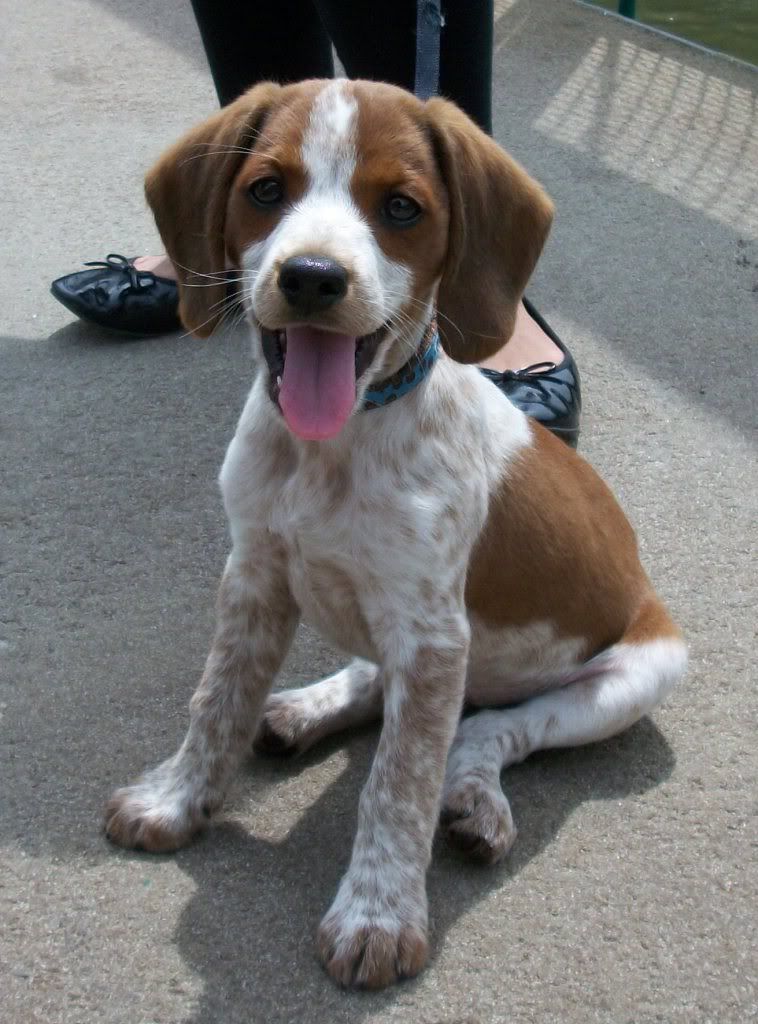 These are the most recent pictures of him at 10 months old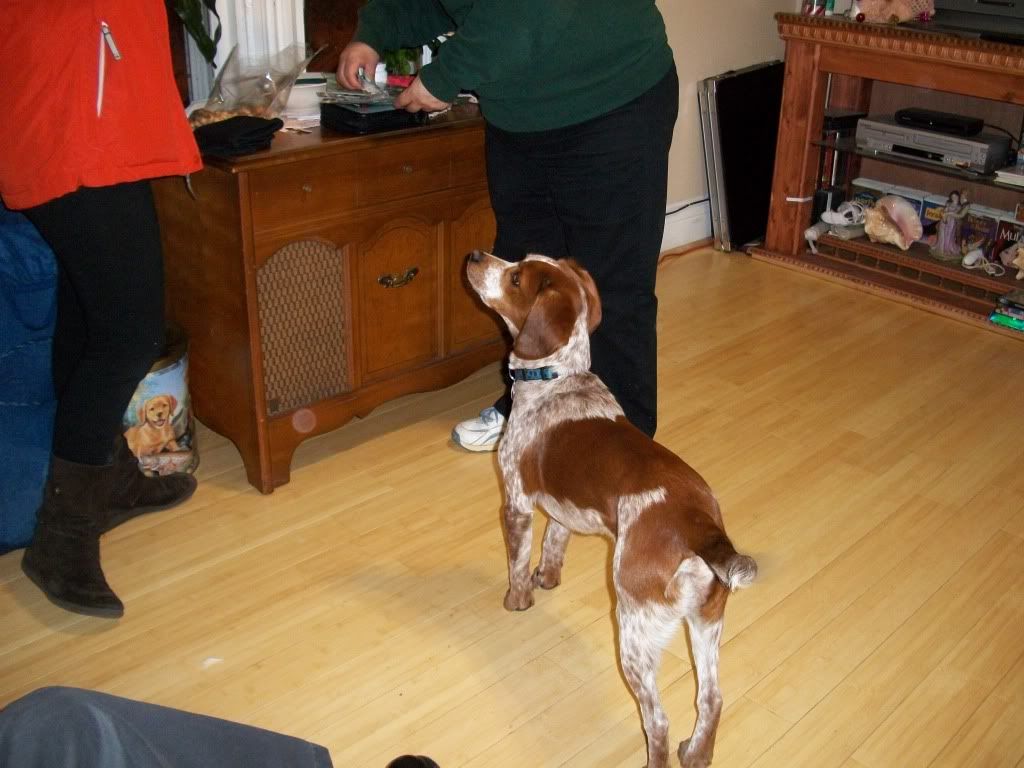 I don't really have a good idea what he could be mixed with, but people in the past have suggested: Jack Russell Terrier, Australian Cattle Dog (Red Heeler), Redtick Coonhound.
onder:
So, what do you guys think? :thumbsup: