Discussion Starter
•
#1
•
Ok, so I just got my third ferret today. She's a little sable girl. The papers said she's 4 months, but I think they grabbed the wrong ones (they did on my second ferret Kiara)... that and she's way tiny.
Sooo.... my first ferret Rugrat (hey, I was like 12, so don't pick on the name
) was the
sweetest
little girl I've ever owned! We got her in 2004. She never bit, litter trained from day one, was VERY consistant with her litter box. We had one box in the whole house and she would ALWAYS, no matter where she was, return to that litter box when she had to go. She also knew a couple tricks. Unfortunately, she passed away (March 30th of this year) from a tumor.
Oh, and there were two exceptions to her litter box perfection. Once when we were in the car driving. She really had to go, but there wasn't a litter box, so unfortunately, she backed up right between my legs.
And once about a week before she passed away. She couldn't find a litter box close enough (and at this point she was ill and not doing her best) so she got in a box sitting on the living room floor. I think she did awesome as it looked pretty close to a litter box, lol. :rockon: Unfortunately it was mom's bill box.
RUGRAT: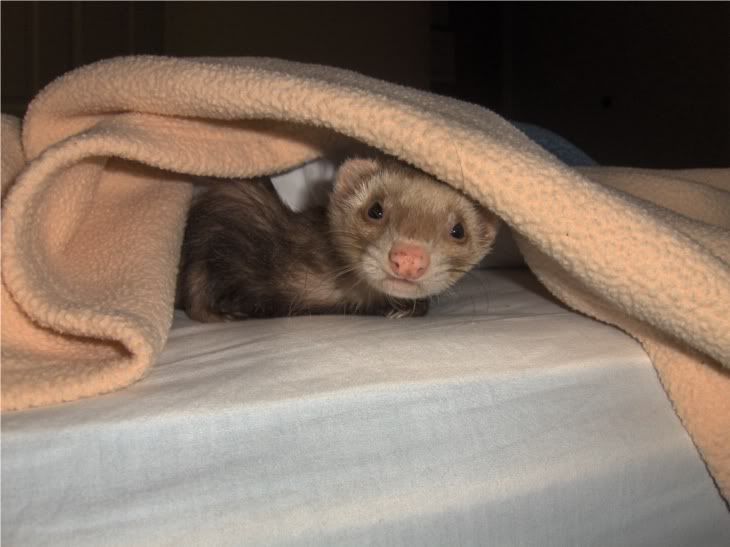 Back in August of 2008 we got Kiara. She's a crazy little girl.
Always energetic and testing my daily frustration limit, lol. She manages to get up on our computer desk and steal all our pens!
She's awesome though and I love her. She's litter trained too, but she's lazy, so if there isn't a box close enough, it's the nearest corner. At least it's better than a puppy that pees in the middle of the floor.
KIARA: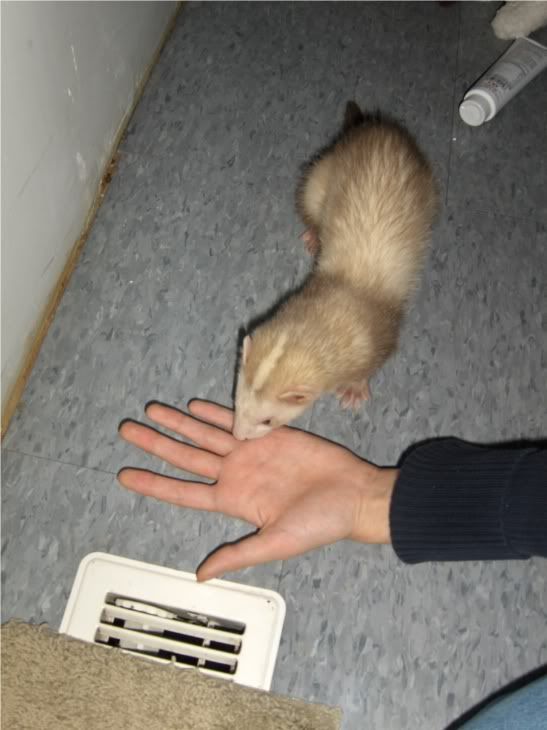 We got her as a little friend for Rugrat. They got along decent, but as Rugrat started going downhill, Kiara's energy started to get on Rug's nerves.
KIARA & RUGRAT SLEEPING IN THEIR HAMMOCK: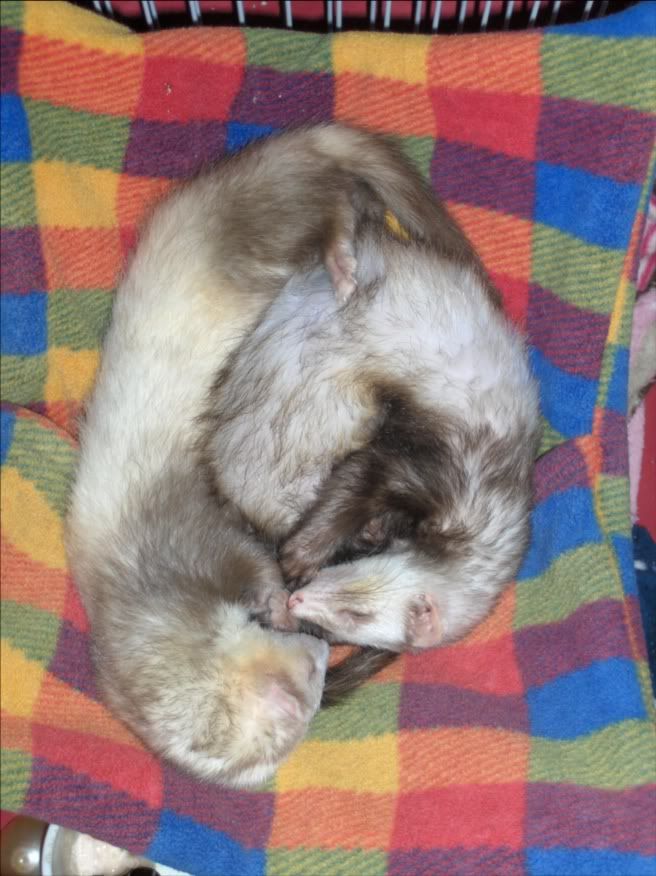 Soo... since Kiara is all alone now and has SO much energy, we decided to get another ferret. I haven't had a chance to get any pictures, so I just googled and found some that look similar.
Anyways, y'all have any suggestions for a name? She's really nice, and kind of looks like rugs, but she has more energy and seems to be more like Kiara in interests. (like climbing on to the desk and taking all our pens, lol.)
Here's some googles:
And a couple yt vids that look similar to her:
YouTube - my baby ferret imora playing
YouTube - Baby ferret noises
(none of my ferrets have made this noise before though, lol. They just dook like these:
YouTube - Dooking ferrets
)
Yeah, so any ideas would be loved, were running out of names and I'm tired of looking through books and sites for names.