Discussion Starter
·
#1
·
Does anyone else have a hamster on this forum? Post them here! You can include their:

Name

Species

A picture of them

Their personality


Favorite treat

Age

Gender


Anything other you'd like to add...
About my hamster...
I have a hamster named Coco and she is a short - haired Mink Banded female Syrian hamster. She's nine months old currently, turning ten months on the 19th of February. She's a delight to have. From the first day she came home, she kept trying to come on my hands. She's such a cutie and a social little hamster. She loves Yoggies (Strawberry Yogurt Drops). She looks like this:
I also have had another hamster named Cutie who passed away...
She was the cutest little thing. She was very friendly but had her ways. When she didn't want to be picked up, she nipped or nibbled. Nothing severe. She also loved Yoggies and Sweet Potato Yummies.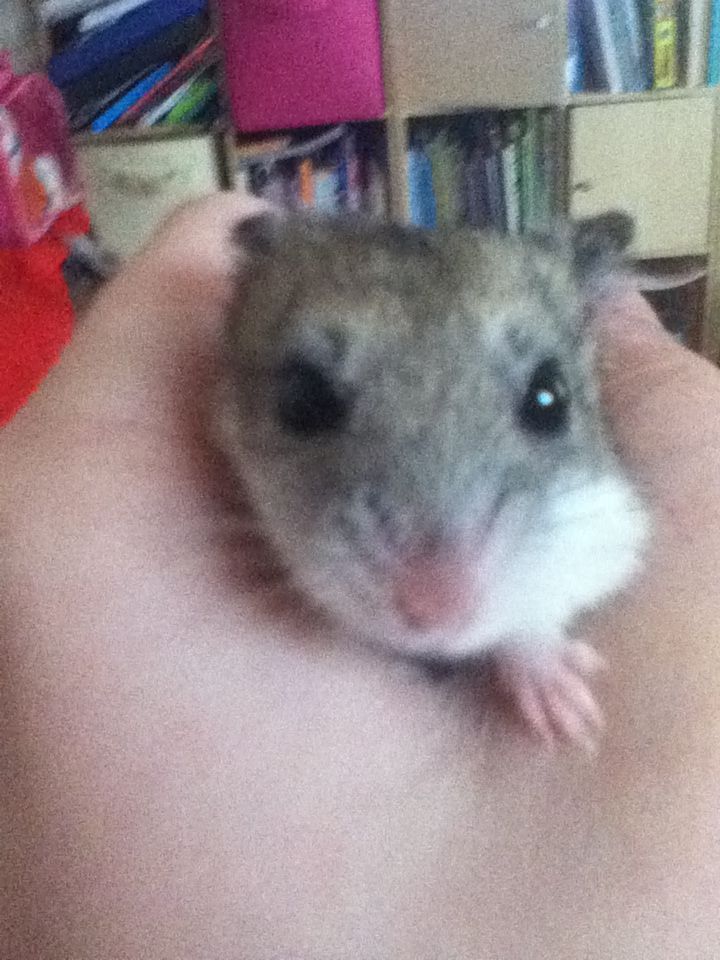 Feel free to share your hamsters!