Discussion Starter
·
#1
·
Okay so since I walk some pretty neat-looking dogs I decided to post up some of my snaps of them in an ongoing thread. Naturally my opportunities to stand around looking through the viewfinder of my iPhone are few and far between before someone decides to do something silly or pull a fast one. But I still get some pictures! Enjoy a day in my dog-life.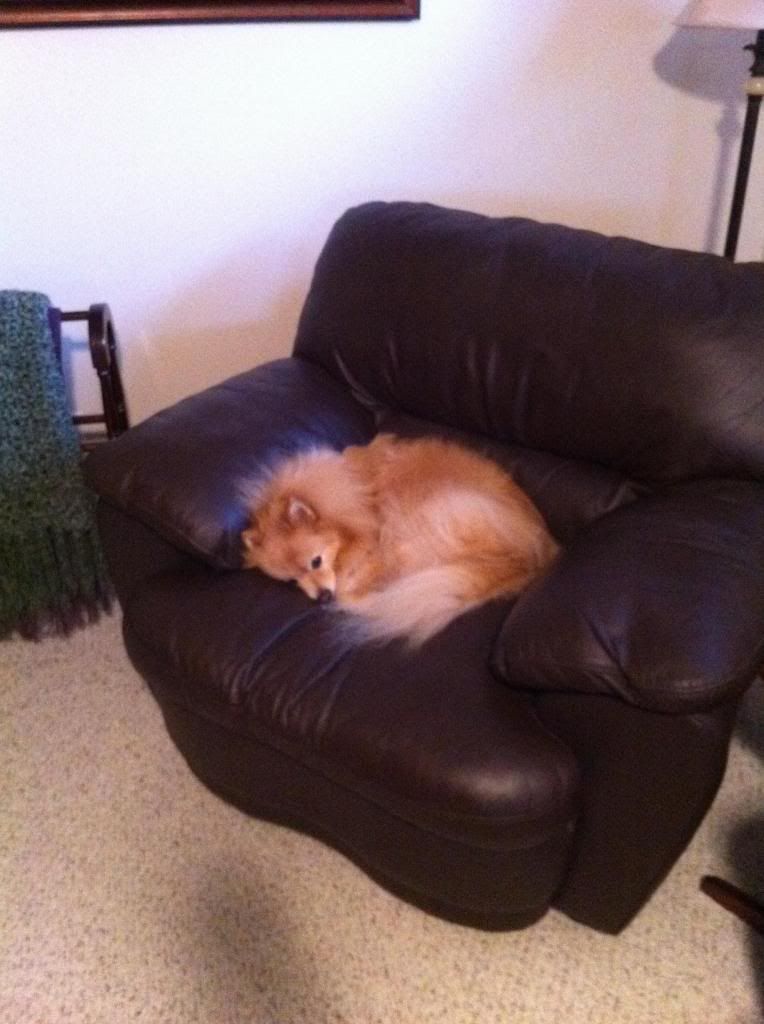 "Hey Toby do you wanna get the dog-buddies?!"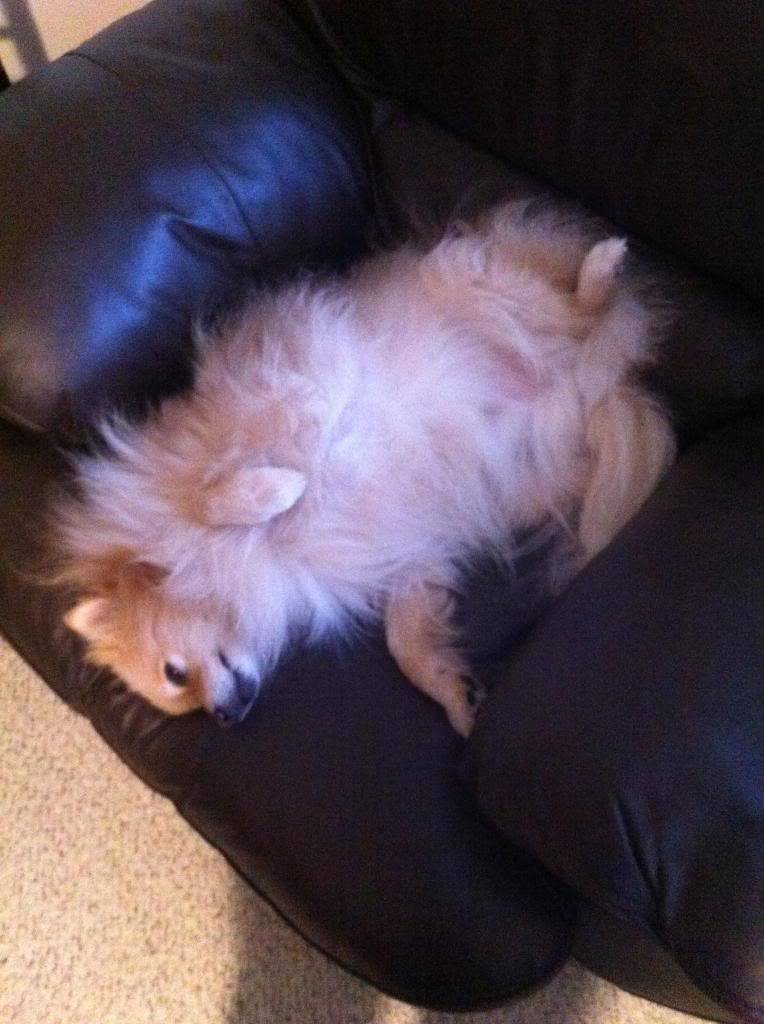 "I was kind of in the middle of something..."
"...Alright, I'll meet you at the door okay?"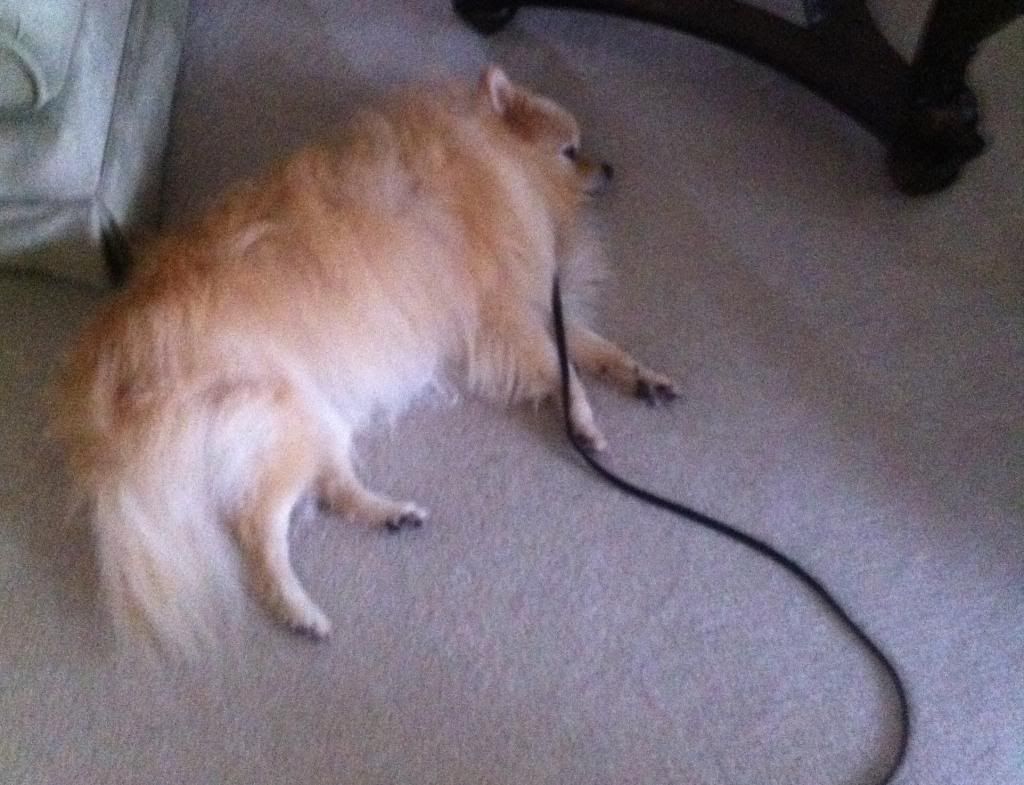 "Actually, I'll meet you at the park..."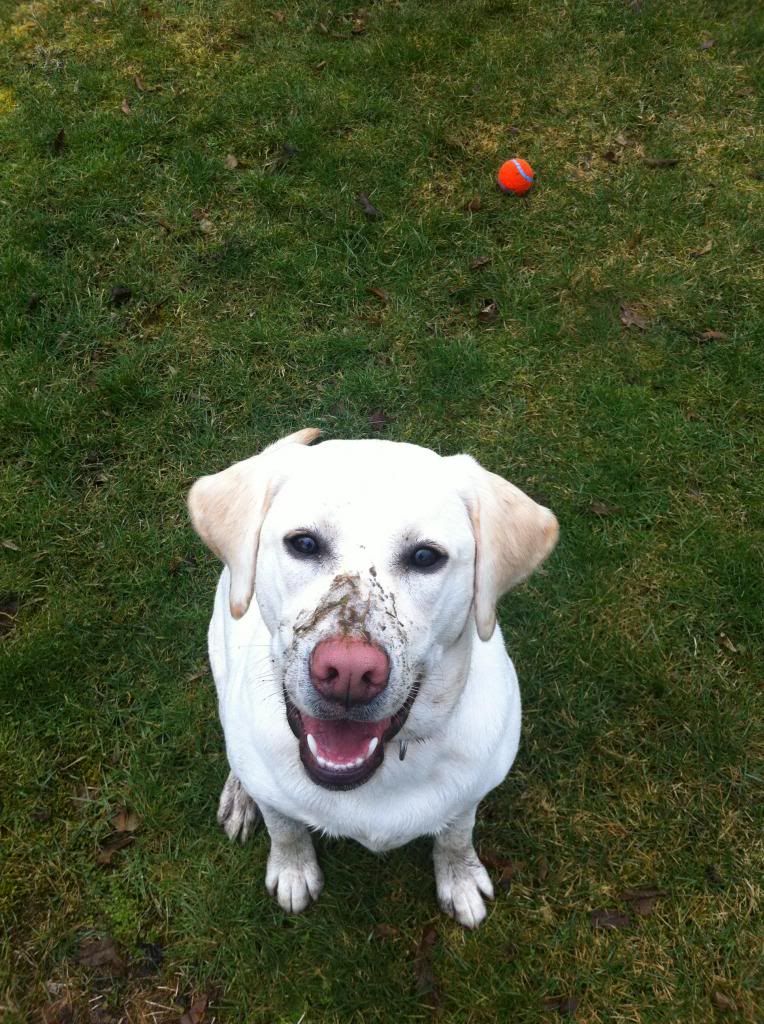 What Lexy does to her face as soon as we get there.
Doing some gardening around the park.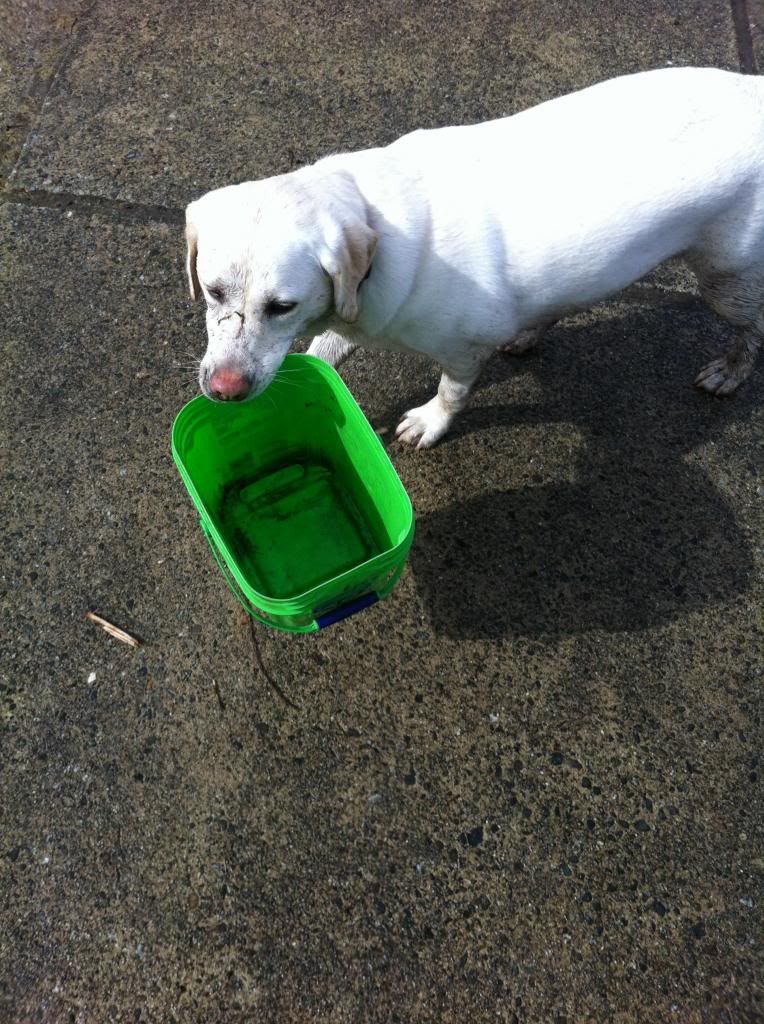 Again, with the buckets. LOL.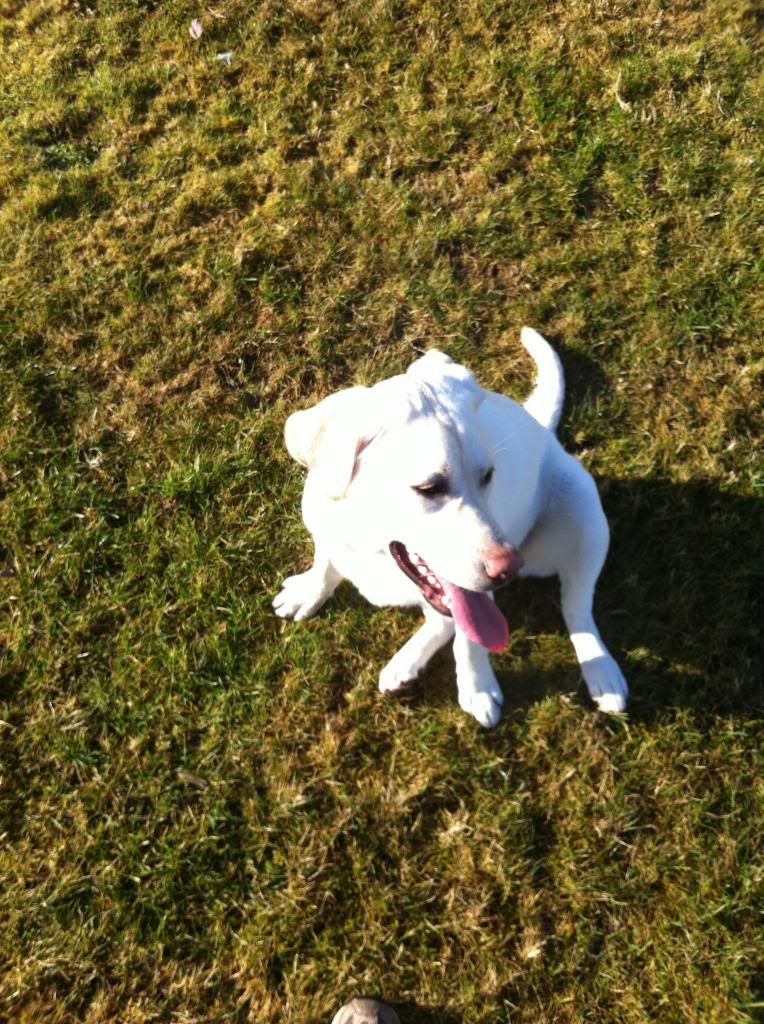 The Puppy Flop. Trademark of a tired lab.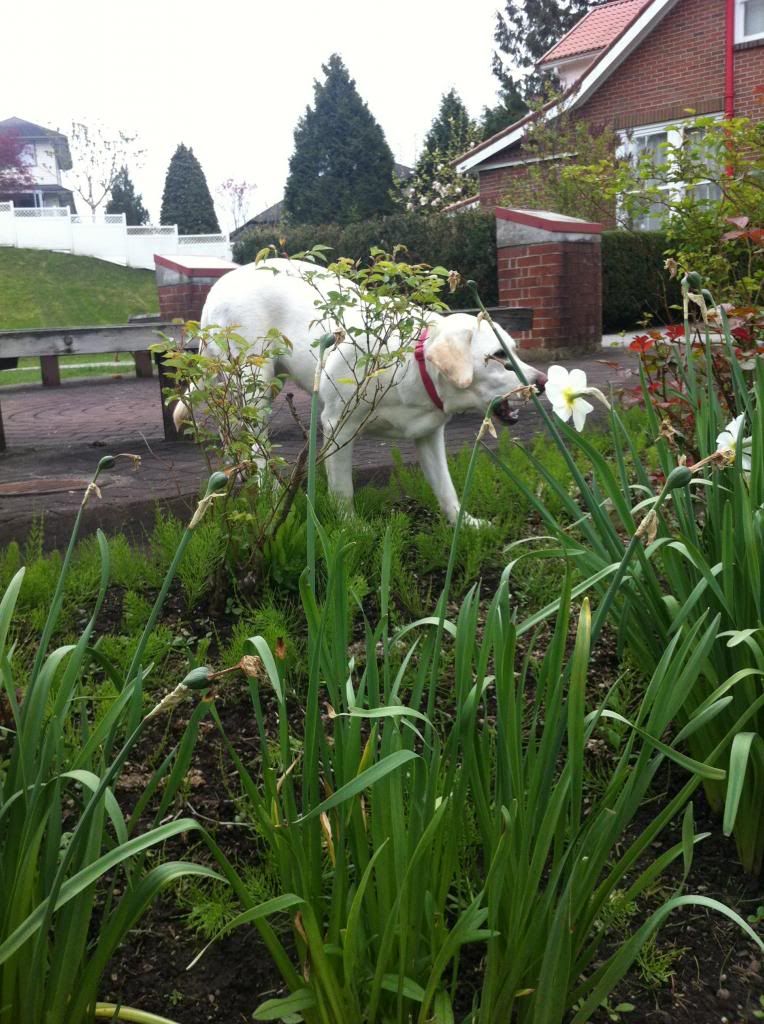 Lexy loves the occasional leaf, dandelion or tender horsetail chute. Here she is about to take a bite. Initially I was worried about possible pesticides, but upon inquiring with the maintenance guys they just looked at me, looked to the weed-infested garden, and laughed. So as long as she doesn't overdo it and leave-it when I tell her to, I let her enjoy a few moments embracing the life of the Peaceful Herbivore.
Tender and nutty, with grassy notes...
'
Walking in her jungle.
Snacking on some grass LOL. She looks like she is going 'OMG!'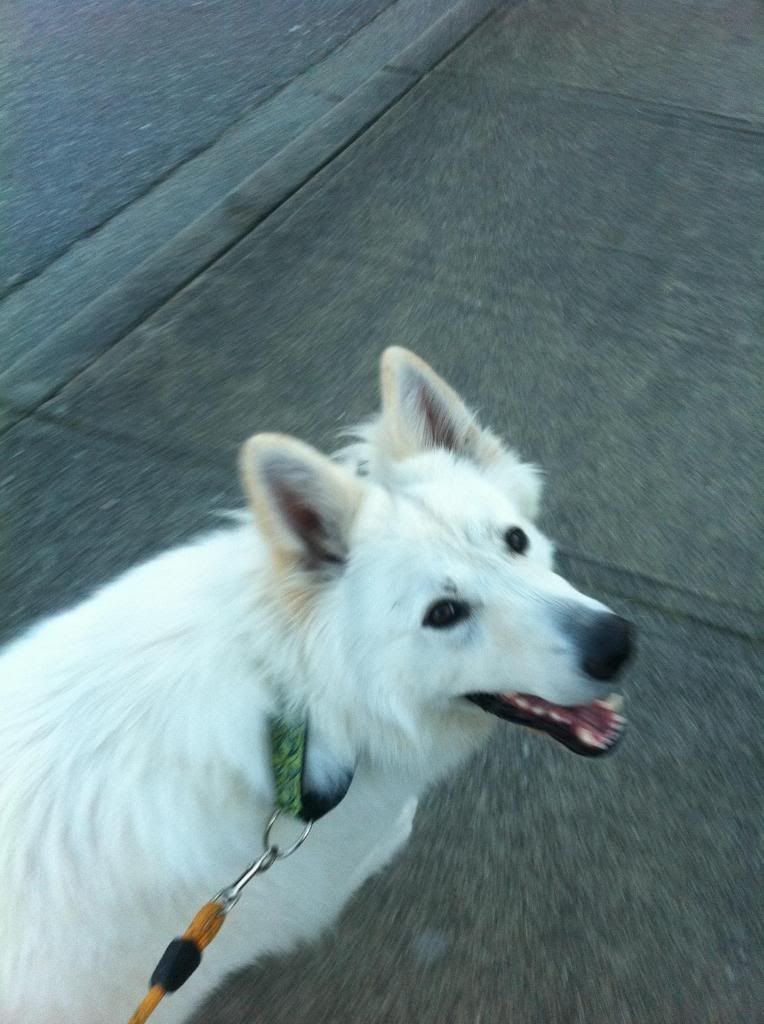 Now... Time to get Comanche! He is a huuuge and strong dog, but still a nice change in pace from Lexy as he's 2 now and has had some crackerjack training. Until he sees a robin LOL.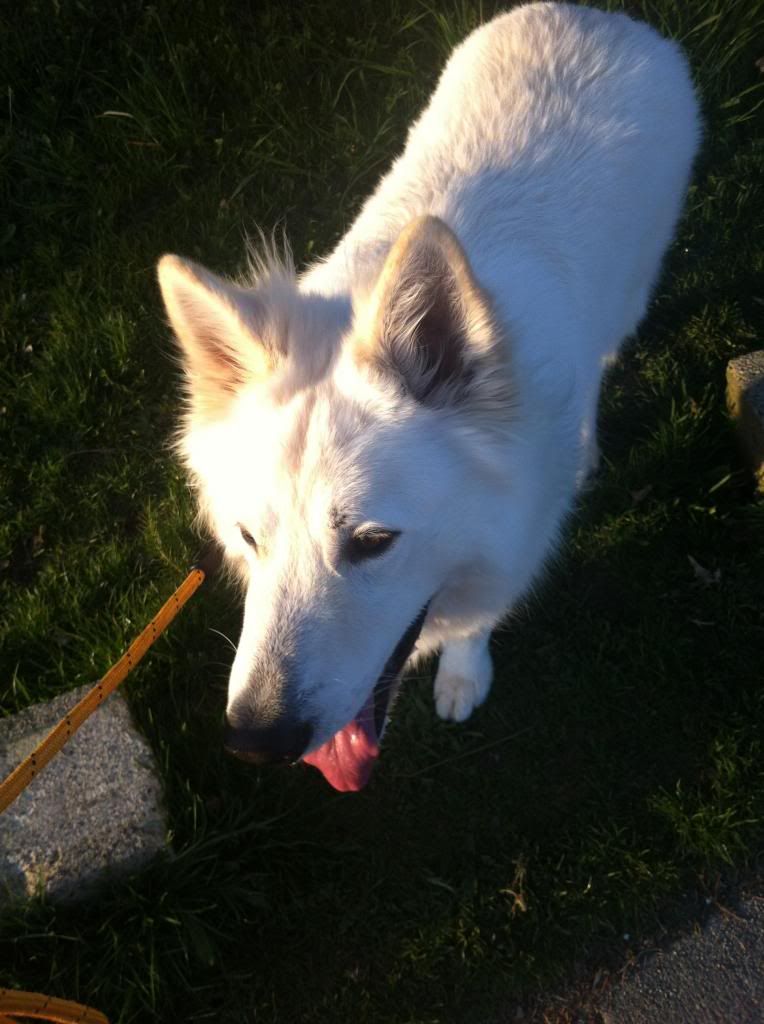 He is a White GSD, or a White Swiss Shepherd. Really rare in our area so the owners got him from France. A very calm, charming and gentle fellow but he is a real tease when he gets a tennis ball in his mouth!