OP, I am going to respond a couple of ways. First off,

@Curls

absolutely nailed it with his response and this should be required reading for everyone with a reactive Dog.

If you are not using one you need to buy a Herm-Sprenger pinch collar and use it every time you go out with your Dog. Pinch collars are not cruel when used right (I will hunt down and end anyone who butts into this thread and says that pinch collars are cruel!). I have a Male 90Lb German Shepherd who is an Alpha as well as Dominant and he is Dog on Dog Reactive. He wears a pinch collar every time we go out and whenever he puts the collar on it sends the message "Hey, it's time to get serious. We are going to work" and he and I are a Team. I guarantee you that your Dog's mentality will change for the better once you start using a pinch collar.

I strongly suggest that you locate and work with a good Trainer who is skilled with Behavior issues and stay as far away from "Positive Only" Trainers as you possible can.

Distance is your Dog's best friend but every situation and encounter with another Dog is going to be different. You have to learn to be flexible and how to adjust on the fly. The best advice I can give is whenever you see another Dog remove your Dog from the situation as quickly as possible. Speed up your pace, get behind a vehicle to block your Dog's view, go around a building, turn around and go back the way you came. Train your Dog to make eye contact whenever you call his/her name. Next train your Dog to come to you whenever you call their name. When you see another Dog; or in the case of Prey Drive a Squirrel, a Cat, a Fox, etc. quicken your pace, call your Dog's name to get him/her focused on you and not the other Dog, and if needed give a leash correction which should be low and to the side not up or back. Reactivity is caused by fear and what you are trying to do is keep your Dog from becoming fixated on the other Dog. As you are moving away it is OK if your Dog looks as long as he/she does not become fixated. Once you have moved past the critical area and your Dog has calmed down remember to praise him/her and heap on the praise. Dogs live to please their handlers and you have to acknowledge their efforts.

For those of you who want to jump into this conversation and say something like "he's full of it, he doesn't know what he's talking about" I have a Reactive Dog. 6 months ago he couldn't get within 300 feet of another Dog without losing his mind. Barking, lunging, hackles up, and all of it. Now he can come within 10 feet of another Dog and he is fine. My Dog will never get to a point where he is not Reactive. Getting him to where he is took a lot of hard work and the work continues. I manage his Reactivity and we do fine, we are a Team. Last week we were in Petsmart and my Dog was on Sit while we were waiting to check out. 3 other Dogs around us were acting up really bad but my Dog was solid. In fact he looked at me as if to say "what's their issue, Dad"? OP, where you want to get to is a point where your Dog is able to ignore the other Dogs. Your Dog will probably accept the other Dogs but your Dog can learn to ignore them.

In the Spring of next year my Dog and I are going to start trialing for his IGP BH Title. Not bad for a Reactive Dog from a Rescue that a lot of people were ready to give up on . . .
Please be warned that advising the use of aversive methods, such as the pinch/choke collar, is strictly against forum rules, which you agreed to abide by on signing up to this forum.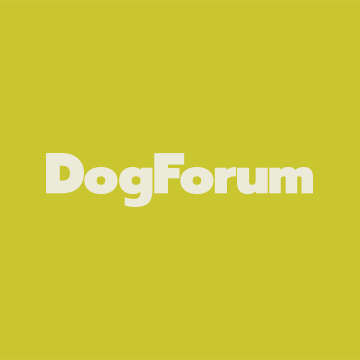 The following is a list of basic rules and guidelines about what is and is not allowed while posting on our site. These rules are in addition to what is listed in our Terms Of Use. Please read through these sections before using our site, and contact us if you have any questions. 1. You may...
www.dogforum.com
OP, I advise you to disregard the advice to use aversive methods.