Discussion Starter
·
#1
·
So I used to think the Jack russells were the shorter, chunkier ones: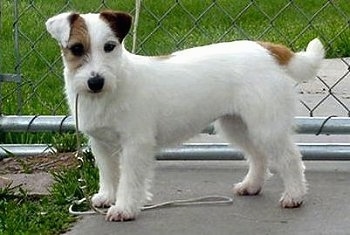 And the Parson russells were the leaner, leggier ones:
Mostly because the people I know with Jack Russells have the short legged dogs. I also noticed the short legged ones have a longer snout with a less pronounced stop.
And I was reading a dog breed encyclopedia that had the leggier ones under "Parson Russell Terrier" and the short ones listed under "Jack Russell Type" and said the Jack Russell Type wasn't a recognized breed which was also kind of confusing.
But recently I met a couple of the leggier dogs (wire haired) and the owners said they were Jack Russells. So now I'm wondering what the difference is and how to tell these two breeds apart. Could someone explain this to me?