Discussion Starter
·
#1
·
Its Diesel's birthday today, and so far he's spent it with a in bed lol, although we will go out later but what more could a Lurcher want then a day in a comfy bed
It didn't seem that long ago though that I was on my way to collect Diesel from the person who had had his litter since he was a week and a half old, I knew that there was only a brindle male left, and I already knew that he was going to be called Diesel, I had named him that about seven hours before I had even seen him!
After he came home we got to see him grow from a nervous spindly puppy who was all legs and ears, to a handsome (even if I do say so myself
) adult, who has gained confidence along the way, and has also gained a lot of friends to, whether they were other dogs or people.
Diesel is my baby boy, and at the moment we are re-planning our day as the weather don't look too good, as we were going to do one of his favourite things, and go for a swim down a lake, but even though he might not mind swimming in the rain, I would mind sitting on the bank in the rain, but he is quite happily asleep at the moment.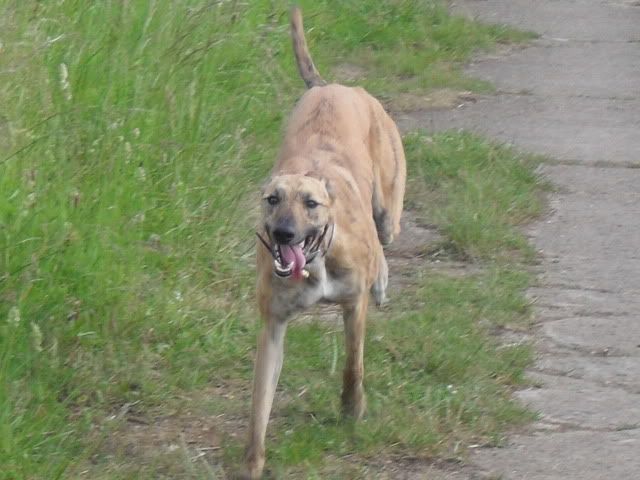 Doing what he lives for.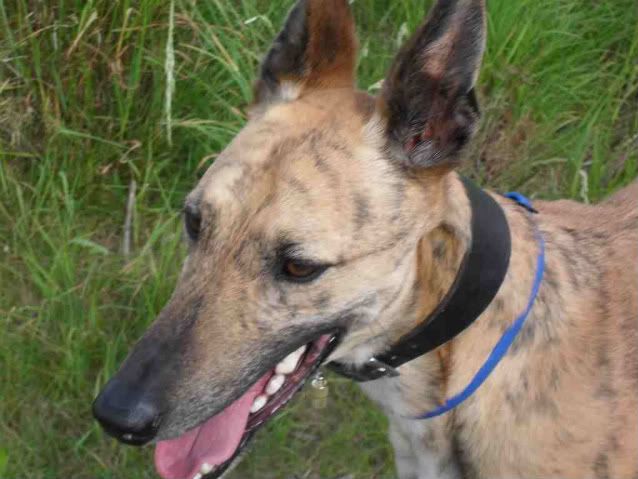 With my little brother.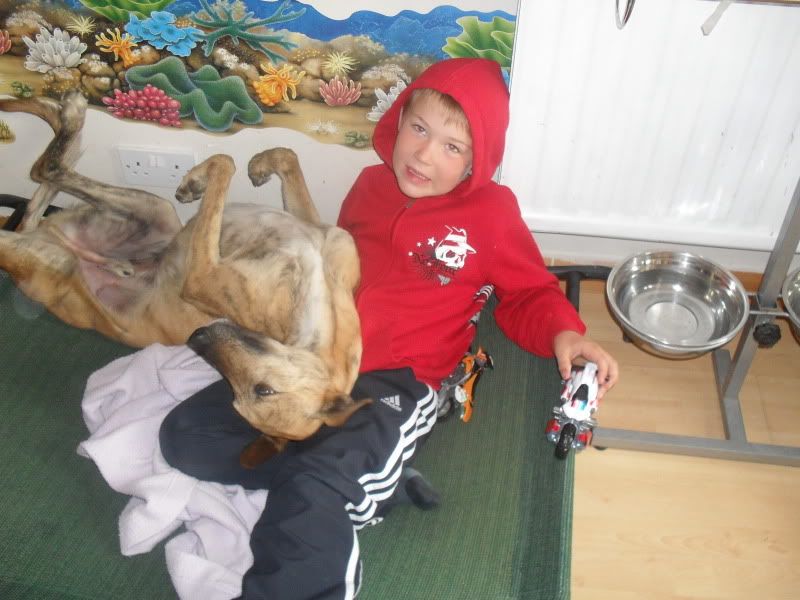 Thanks for looking from Diesel and Charlie x x
P.s don't ask me why the first ones are so big, in photobucket it says that they are all the same size