The DF Team has decided to add something new to the community; a flea market thread! Here you can sell your unwanted dog stuff, buy from others, or post a wanted add for specific gear.
If you're selling something:
List where the item is from/the brand
Give correct measurements and sizes
State what the item retails for, and what you'd like to get from it. If you're flexible on price, please say so.
Accuratly state the condition and wear of your product, and price accordingly
Post 1-4 photos, ideally of the actual product but if you're unable to snap a pic then use use one from Google (just say that it's from google)
When your item(s) sell, quote your original price and say the item has sold.
If you're interested in buying:
Contact the seller either via the thread or PM, and work out payment
If you're wanting something specific:
Be detailed in what you want; size, color, style, ect
List your price range
List acceptable conditions for the product to be in (new, gently used, used)
(DF is not responsible for any issues with products, payment, ect. You assume all responsiblity
)
I'll start us off. I'm selling the following:
Bright blue floral quick release buckle collar from Hounds 2 Designs, 7-12", 1" wide. Perfect condition; Nola only wore it once. Retails for $35, selling for $20 shipped obo.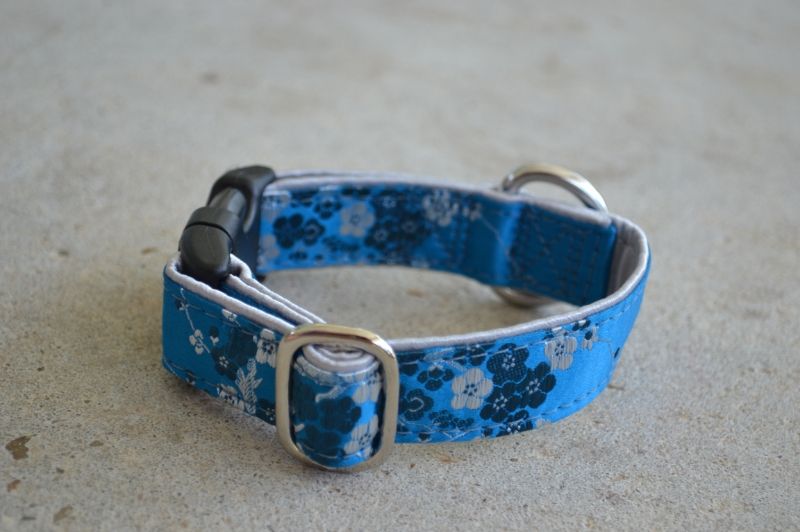 Easy Rider Sport car harness, size XS (12-18" girth). $20 new, selling for $15 shipped obo. Only tried it on once; didn't even go anywhere since it fit Nola weird.
Hilltop Leather Shop padded leash, black with ultra blue padding at the handle and silver hardware. 5 1/2' long, 5/8" wide. Practically new; the handle was too thick for my (ridiculously skinny) hands and wrists so I only used it once. It's been cleaned and conditioned twice with leather cleaner/conditioner. $35 total new, $25 shipped obo.
(snatched from their shop)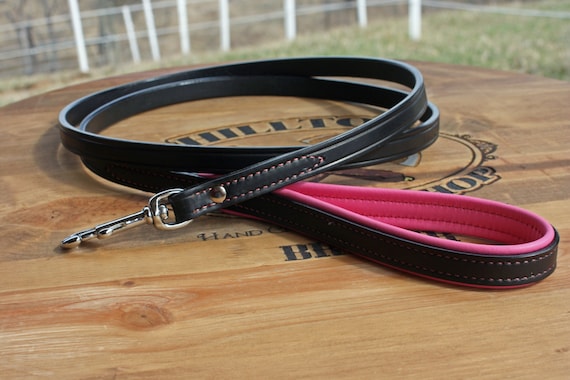 Handle color: