Discussion Starter
·
#1
·
Hey all,
It's been a while. A lot has happened since I kind of dropped off this forum. I have been working full time walking and training dogs professionally, and building a website on the side… I moved into an awesome little suite in my brother's house, fell madly in love with someone, broke up with said person, and in the midst of all those ups and downs, a little face on Petfinder kept catching my eye…
A few weeks ago, I decided that it was possible that it was about time I brought a dog into my life. I was only interested in one, out of all the dogs up on Petfinder. Perfect size to walk with both my large and small dog groups, active, awesome with dogs and easy to get mud off of. Well long story short, introducing MY 15-month-old Heinz 57 bully/lab/mutt, Juno (formerly Uno):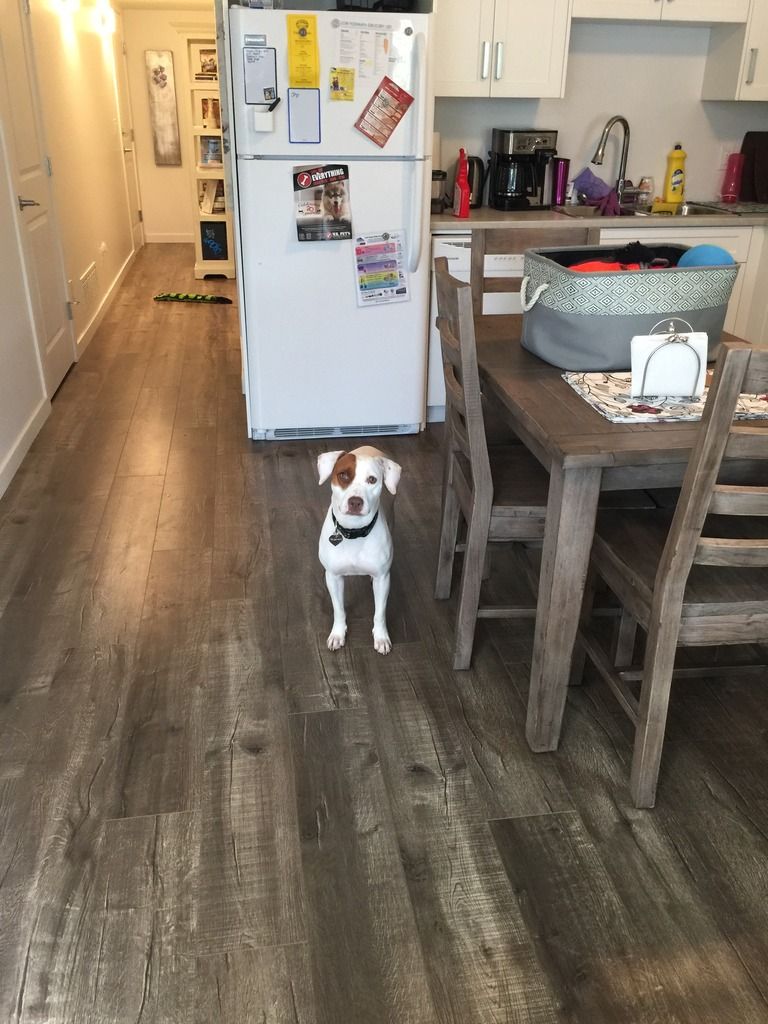 She is very timid and lacking in confidence, not to mention shell-shocked during her first week in her THIRD and FINAL forever home. Juno was bottle-fed in a rescue and bounced back and forth between foster and adopters a few times because basically, people had too much on their plate with their kids, already (there's a lesson there!). She is finally gaining enough confidence that she can run and play with my walk groups that I take into a quiet field across from my house, and gradually I hope to get her out with me everywhere! She's quite petrified of everything including her own shadow but that'll change, boy will it change, and it's already starting to. Beneath it all is this awesome, smart little velcro dog that is peppy enough to walk all day but laid back enough to be BAM! curled right up by my feet the second i plunk down on the couch and open up my laptop. I'm in love!