Hello all and sundry!
I probably should have started here - but I didn't.
My excuse is senility - I'm into my seventh decade.
I'm a Scot, retired electrical engineer, and live in England. That's enough about me.
We have a dog - why else would I be here?.............
A collie. He's from a rescue centre and a little over two years old.
A big active friendly chap and he loves children. One for breakfast, one for dinner..........
Ever so slightly more seriously, he is as sociable as they come.
This is kiss and make up with little dog who was biting his tail...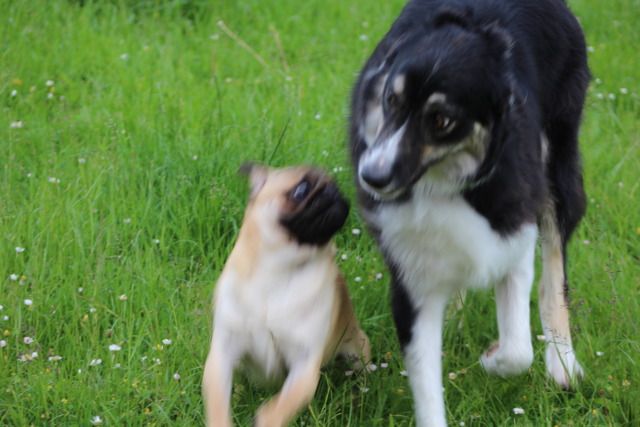 Or maybe:
"Listen pal. I have this left hook ready to wipe that silly grin off your face if you keep bugging me."