Just updating. He is still pretty mellow at 7 months. He does get 2 30 minute walks a day. Having him heel and do commands on walks seems to wear him out faster. We just ordered his first backpack for him to get use to for a few months before we add weight. As he is better on loose leash, we are looking into teaching him sledding commands now.
When we take him places like the shopping, shelter, training, or vet they are amazed he is that calm at his age. Guess some dogs are just calm as others said. Still have a few months to see if a demon comes out.
Some updated pics below. As he gets older, I can still see shepherd in his body. Think husky head with big ears and shepherd body.
Being lazy on bed at 6 months: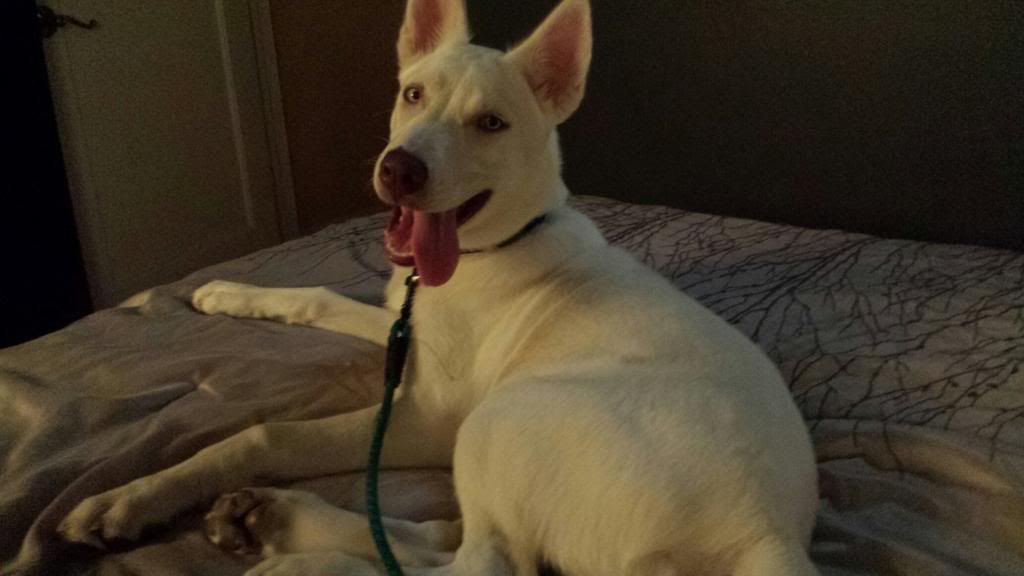 Being lazy on floor at 7 months (sorry for blurriness).