I guess I'll give this thread a go.
My name is Jillian or Jill for short and I am 16 going on 17 (hey, isn't that a song?). I was born and raised in Upstate NY and have had the total of four dogs so far in my lifetime and a small zoo of other animals.
My first dog was Sidney, he was some sort of terrier mix and he was already three years old when I was born. I grew up with him and he was like an older brother to me. We finally decided to put him down in 2007 due the fact he was having frequent seizures. He was 18 years old.
RIP Sidney 1989-2007
Nikki is my second dog and she is a Golden Retriever/Great Pyreneese Mix and she is 6 years old. Nikki is such a mellow girl but an absolute sweetie.
Roxy is my third dog and is a Border Collie. She is the first dog that is actually mine all mine. I have full responsibility for her. She turned 3 this year. She is very rambunctious and loves to be outside. Roxy also provides my family with lots of laughs due to her facial expressions and her silliness.
Toby is my fourth dog and he is some sort of Bichon Frise Mix. He turned 2 this year and he is just a sissy little boy. He could lay in your lap for hours if you would let him. He is our little ragdoll.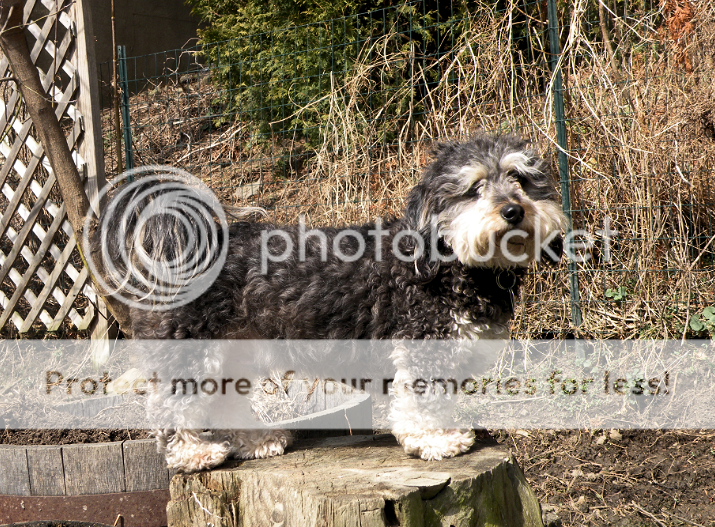 As for other animals, I have many. I will probably have to make a brand new thread under "Other Animals" to contain all the photos. So here is just a quick list of what I currently have.
3 Dogs, 2 Cat, 2 Cornsnakes, 1 Frog, 3 Fish, 1 Rabbit, 3 Cockatiels and 3 Chinchillas.