I guess I forgot to introduce myself before I jumped right into the board, and you are probably all asking yourselves: Who is this crazy person with all of her unsolicited advice?
Well, I'm just me, nothing more or less. I'm a take it or leave it person, if you use my advice, cool, if not, well, I know my ways aren't right for everyone. And even though it may not seem like it, I do take advice from others, I just fight it a little bit to make sure I understand it, cant have too many details
My training technique: I am a mutt in this aspect. I will use choke chains and e-collars when needed and I will use treats and love and praise when it is appropriate. I don't believe in a one size fits all training, and each of my dogs are trained with a conglomeration of techniques. I also tend to do a lot of informal training as opposed to training sessions, I find for my dogs at least it keeps it fun.
Back in her time, I did basic agility to keep Lady's mind sharp and we never had a problem with the contact obstacles because she was already used to scaling round bales and square bale stacks on the ranch.
Here's my dogs:
Kodi: 10 month old Aussie. He can bend himself in two a well as any Aussie. He's 100% crazy and 100% adorable.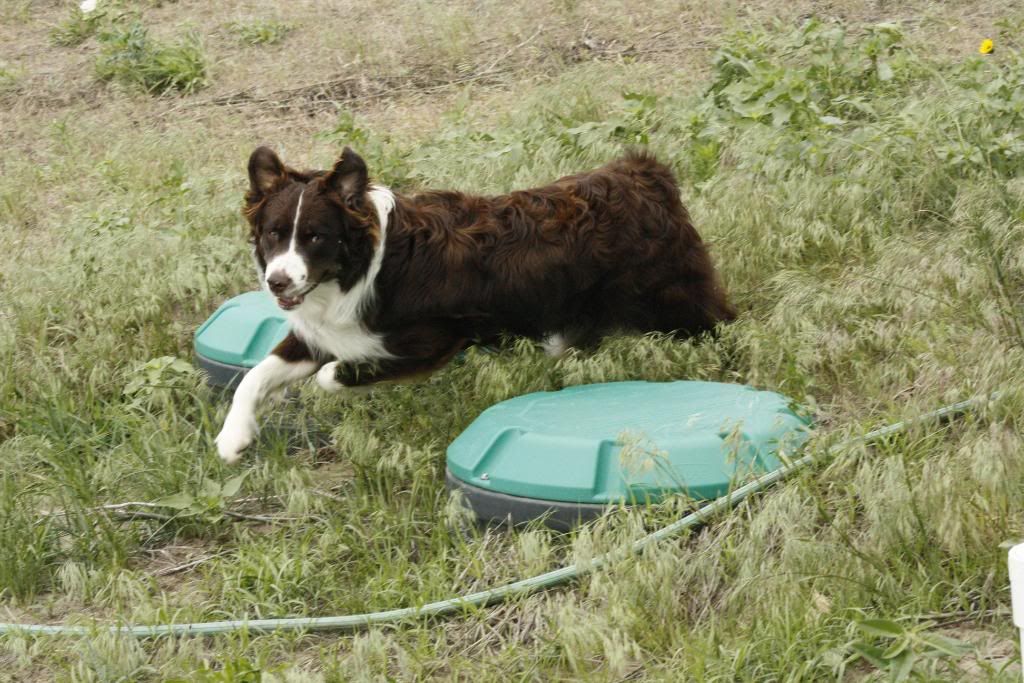 Roonie: 3 year old Schnoodle (Schnauzer Poodle) Hes pushy, and has little dog syndrome, but knows when to come in for a hug and nibbles your toes in the morning.
Lady: 9 year old Australian Cattle Dog. She has a minor spinal injury and has good days when she runs and plays and has no pain, and bad days when she is stiff and sore, and other days where she has literally fought coyotes off of the property. Shes a good ol' girl.