Well the pups were born last night, and i cant wait to see them, this is going to be the longest 8 weeks ive ever experienced....
for now ill post up a couple dogs that i am close to and spend a lot of time with.
First one is Bently, my brothers Pit mix. he is huge, mixed with something big, last vet visit he was 90 lbs! and he is still filling out. he is the biggest scaredy dog i have ever met, half the times he is just clumsy and scares himself. nothing but love in his heart though.
This is Haley, my brothers other dog. She is definately the typical older sister to bently, and gets her way even though she is less than half his size.
And finally this little girl is Leah along with my roommate, she is my roommates mix we think maybe some type of shepard? She was a rescue dog a few years ago and was actually only a few hours from being put down in a high kill shelter when my roomie found her. She has had her share of behavior problems and still gets seperation anxiety when there is noone home, but for the most part is an extremely smart and well behaved pup.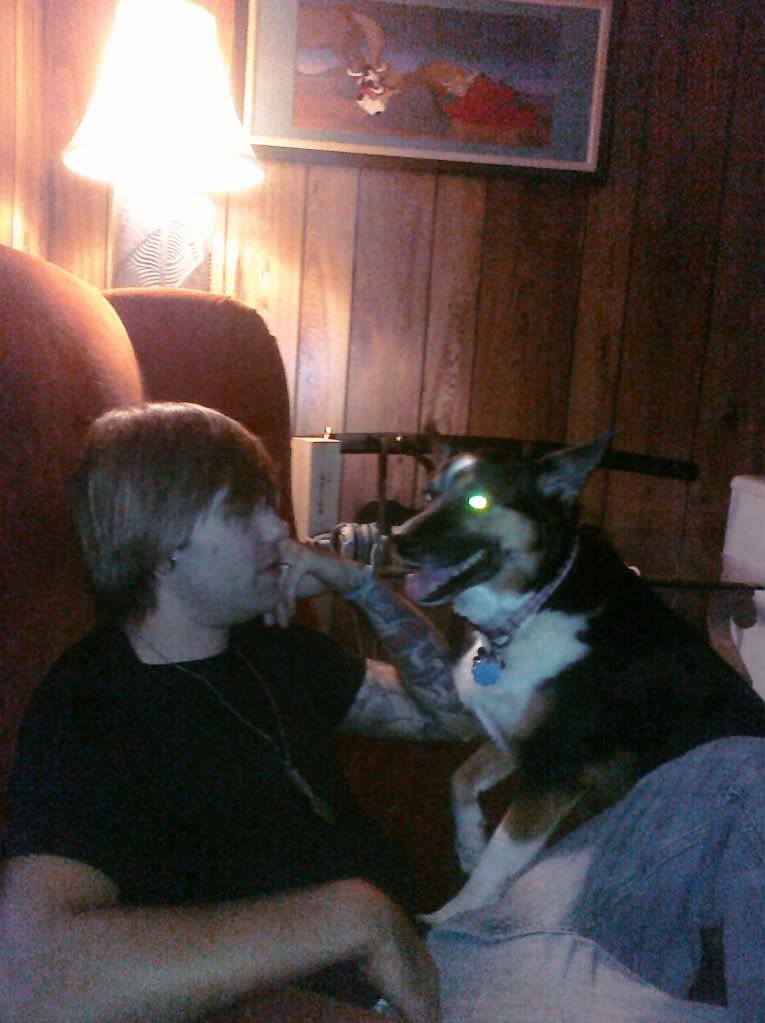 Sorry for the bad quality, had to use my cell camera, ill get better pics in the future...