Good morning!
My name is Lori and I'm a new member to the forum.
I have 2 dogs: 13 year old Smooth Coat Tri-Color Collie "Lacey" and 6 month old Lab/Jack Russell Mix (we think) named "LuLu".
We love to walk and hike and go to the dog park. LuLu has even taking a liking to bike-jogging. I had to find a better way to get a lot of exercise in for LuLu and the bike-jogging seems to do the trick.
I got Lacey from a lady who bread Great Pyrenees dogs who had done a "breeder trade" for one of her puppies for a collie puppy. Her GP female, however, did not take a liking to another female dog around, and attacked her leaving a scar above her eye. To this lady, Lacey was now useless, as she could not be shown. I bought her for a song and she has been a wonderful family dog for 13 years. She knows a few commands like sit, down, and shake. She will come when called. Her personality is so easy going that I never took her to formal training. She's always been a joy to have around. I did do some agility training with her, but while she liked the agility obstacles, she was always nervous around other dogs (frequent whining), so I did not continue with it.
Lacey has started to slow down though, and can't really go on hikes over 2 miles. I love to camp and hike! I got LuLu from the pound with the hopes of her loving to hike as much as I do. So far - So good!
LuLu and I are in basic training now. She can sit, down, stand, come when called, and "pick it up", so far. I had spine surgery 6 months ago, so teaching her to pick items up from the ground and give them to me is a big help!
Here's LuLu: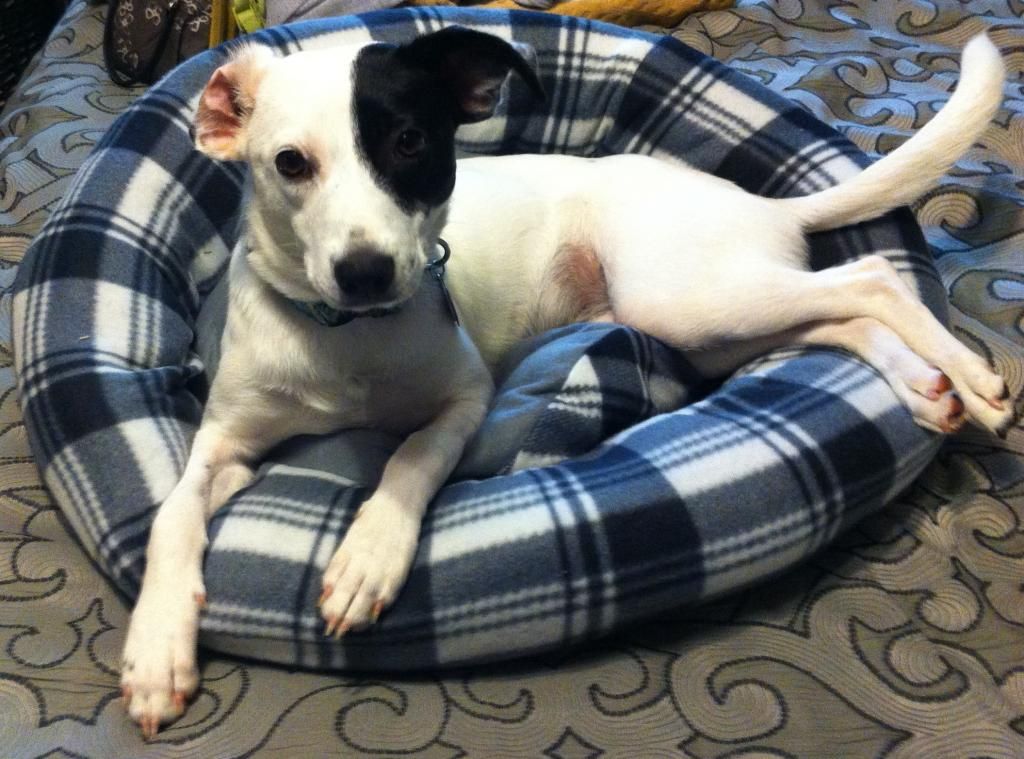 Here's Lacey: