Hello all!
I found this site a couple of days ago and am loving it and finding it so useful, thought I'd jump over here and introduce us!
Less importantly, myself- I'm Rachel, 24 years old and live in the Bay Area (Can't seem to make my mind up between San Francisco or Sonoma County) of Northern California. I have a lovely job working with doggies, and have been working with them for the past three years. My background contains dog walking, pet sitting, dog grooming, high end pet stores,dog daycare, and the likes, as well as rescue work with dogs we take in from high kill shelters and rehabilitating them to find forever homes, AND (this is where Stella comes in) rescues from the streets of Taiwan. Street dogs are interesting creatures and have taught me a lot! Before the dog world, I was an avid competitive horseback rider, showing my Holstiener gelding, Shorty, on the AA circuit jumpers. I owned my training business teaching horses and clients,taking them to shows, etc. stopped doing that to move to the city. Now I'm more of a dog girl but still have the horse!
As for Stella, she is a Formosan Mountain Dog (FMD) mutt who was brought over from Taiwan as a puppy by the organization Asians for Animals, Humans and Nature (AHAN). I adopted her on January 1st 2014 which makes her about 1 1/2 years old. She is the little Devil Dog, though I say that with kindness. She is mischievous and naughty and full of humor. She comes in around 25-30lbs though can wipe though the kitchen counter at the height and speed of a 70 lb lab! She is an Emotional Support Animal that helps me with my Anxiety, Bi-Polar, Eating Disorder, PTSD, yada yada yada. It'd be nice to one day, maybe if the stars aligned, work to get her to be a PSD, though it will take time to see how she does. She's very timid though improving daily. I believe that this is largely due to under socialization as a young dog on the streets, and her parents, parents parents, etc being street dogs. There is something to be said for genetics!
Stella enjoys going to Fort Funtson, the off leash dog park at the ocean, car rides, eating, climbing on top of things and people, and brining smiles to my life. She reminds me to not take life too seriously, not to sweat the small stuff, patience, and that love is unconditional.
She is my first self owned dog, though I was raised always having one, or two or three. We always rescue ours from the shelter, which has been difficult and rewarding.
I am looking into going to a school which specializes in canine studies to be a service dog trainer. For the longest time, my hopes were to become a psychologist. However, I seem to, as much as I love people, love animals more. It would be my hopes and dreams to train PSD as well as become a certified Equine Assisted Therapist for Eating Disorders, something which I have first hand experience with. You can read about some of that journey in a published article I wrote if you want, please PM me for it.
Ok that was long! Who want pictures!
Stella and I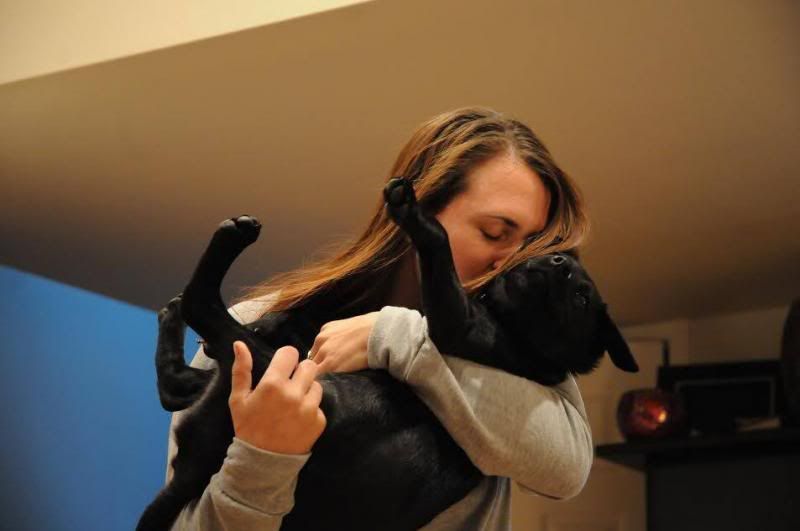 My mom and I with my parents 4 rescued dogs (left to right: Lego, Pico, The Cheagle, Luna)
My Holstiener Shorty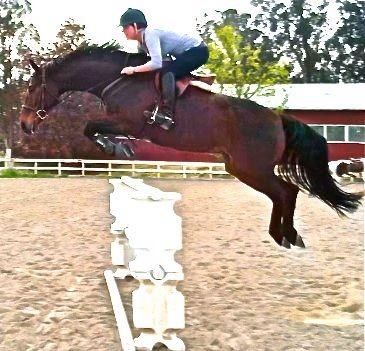 My Thoroughbred Red and I went I was 16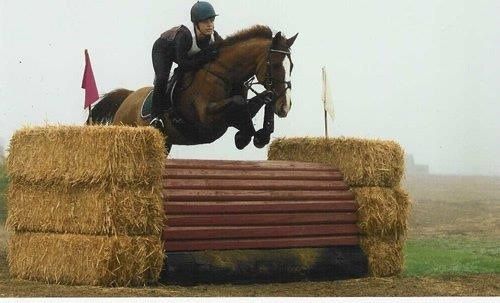 Thanks for reading. Stella just got a blog, feel free to check it out or follow. I just started it today!
The Life of a Rescued Formosan Mountain Dog
With love,
Rachel and Stella