... so here goes.
My name is Leah, I live in central Iowa... my husband and I have four dogs, two cats and a ball python. Dobermans are my main breed, they've been my main focus for more than a decade now. We're involved with conformation, obedience and schutzhund. We also volunteer and foster for Doberman rescue, and have had six foster dobes this year alone.
Our current dogs are as follows:
BIS RBIS UCH Kaylee TT CGC TDI
- Kaylee will be 4 years old in February. Now that she's done with conformation, we've been focusing on obedience - her first trial will be in February unless she's in season. She's a fantastic worker and excellent house dog... typical bitch though. Ornery!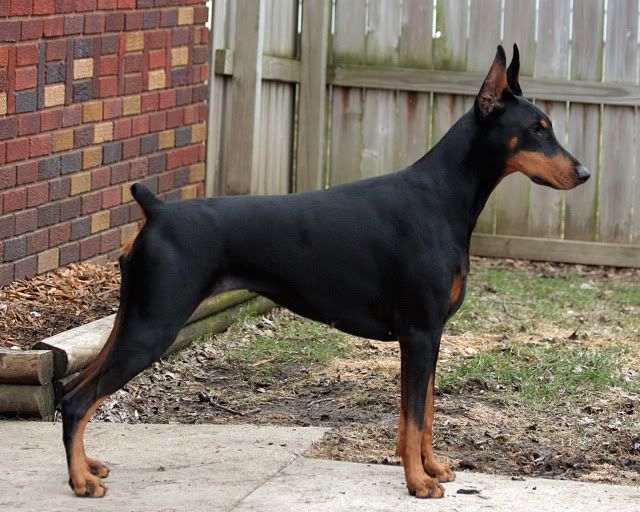 MBIS MRBIS ALCH Jayne TT
- Jayne will be 2 years old in March. He sort of careened into our lives unexpectedly, but he's turned out to be a fantastic dog. He is my K9 partner in Schutzhund, and he loves the sport so far.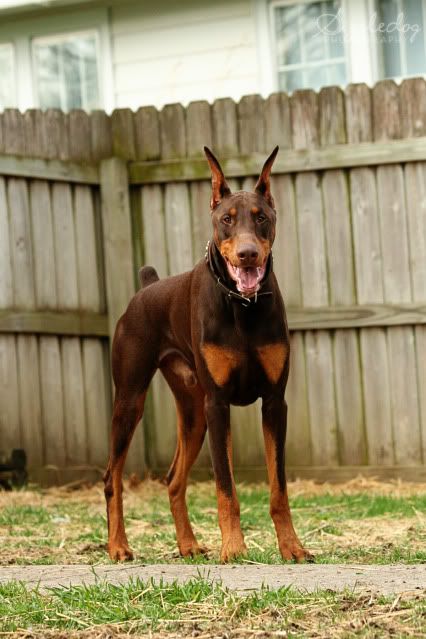 Revy
- Revy is our barely 2 year old Pembroke Welsh Corgi. Yes, she's purebred - despite that blue eye! Revy's "job" was to be our agility dog, but has taken the sidelines while we focus on the Dobermans. She's a ham - the comedian of the group. She's everything we could have ever asked for in a Corgi, and more!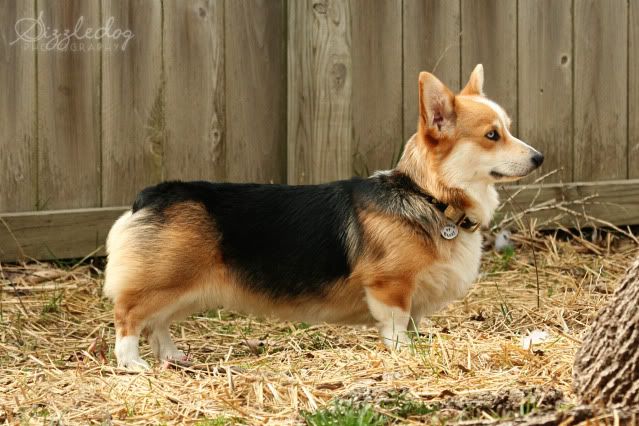 Tallahassee (or Talla for short)
- I'm actually driving up to Minneapolis to pick Talla up on Tuesday! She is not a purebred, but she is of pure type - she is a street dog from a coastal region of Sonora, Mexico where the semi-feral street dogs have bred true for 100+ years. She traveled from Mexico to Tucson yesterday, will fly from Tucson to Minneapolis on Tuesday, and will come home to Iowa on Wednesday.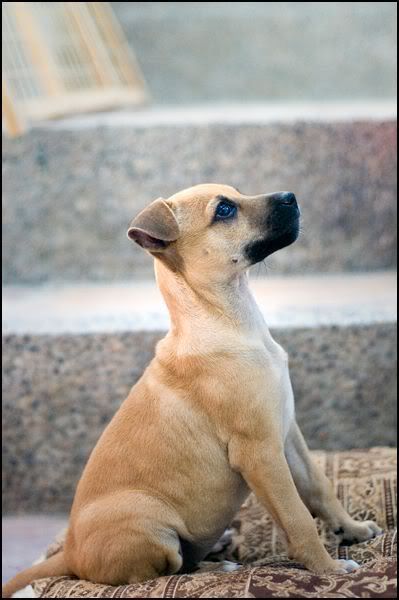 Anyway, that's me! If you want photos of the cats and the snake, I can do that.. just figured you'd want to see the dogs first and foremost.