Hi All
Just want to introduce my lovely family to you all
Queen Tessa
, we fostered this black beauty from GSD rescue Hampshire and fell in love with her.
I owe her so much, she didn't leave my side when my two boys went to the Rainbow bridge within a month an a half from each other (RIP my darlings Thor and Rex)
She was rescued from the pound just hours before she was going to be PTS and she was badly abused by her previous owners.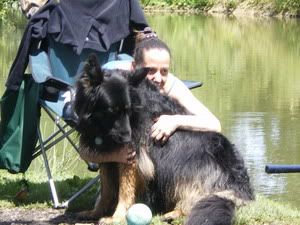 Baby Junior
we fostered this crazy boy from gsd rescue Hampshire to find a companion for our Queen and even though we weren't sure about him we just couldn't see him in kennels any longer.
He did have food aggression, fear aggression and wasn't socialized...
Took nearly 9 months of very hard work but it was worth it, he truly is an amazing boy who taught me so much.
Cheeky Oso
he was an unwanted present???? he is just a happy baby
Princess Opi
, we fostered Opi from Many Tears rescue,.
She came from a puppy farm who left her and her sisters to die (one of them did).
My little girl was a bag of bones who couldn't even walk,she was very scared and few times we thought we were going to lose her,I have cried so many times,she is the worst foster case I have ever had, how can't anyone do such a thing?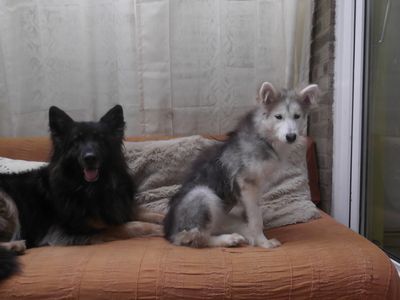 Two months she gave me our first kiss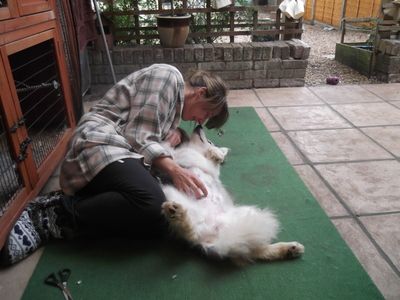 a beautiful little princess