Hello everyone,my name is April. I'm 20 years old and the proud owner of 4 female Shih-Tzu's and two Conure Parrots.
Penny is my heart dog,I watched her being born and helped to raise her when Coco her mother abandoned her. She is my best friend and I'm thankful to have her everyday.
This is Biscuit Penny's grandmother and my first dog. She was 8 weeks old when I got her as my 7th B-Day present. She will be 14 on Sept 15th. She is mother to Cocopuff and grandmother to Penny and Luna.
This is Cocopuff on the far left,she is Biscuit's daughter from her very first litter,and mother to both Penny and Luna.Coco turned 12 this year. Penny,Coco's first daughter is in the middle and on the far right is Luna Bella. She is Coco's daughter from her final litter and the last litter we ever did. She turned 7 this year.
Please excause their bad hair cuts,we groom them ourselfs and they were out growing their summer cuts.
And here are my other babies. Nala was my first ever Parrot she is a Green Cheek Conure. I got her a week after I turned 16. She is my baby and my other best friend besides Penny.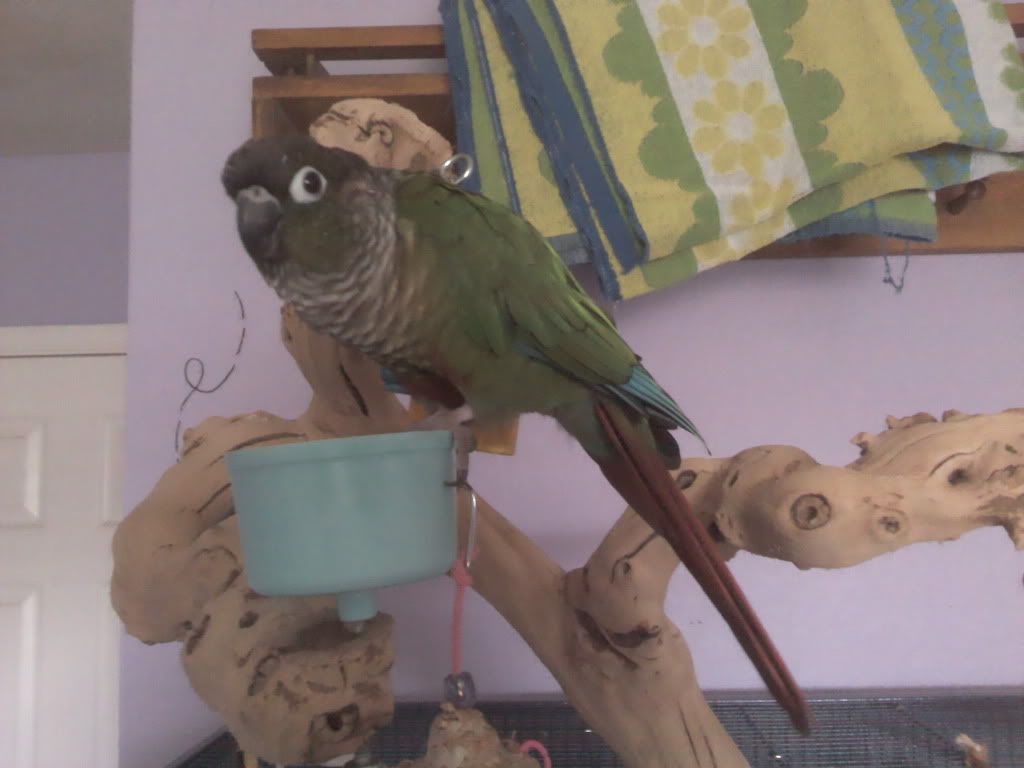 She will be 6 years old on Dec 26th.
And this is Simba a male Sun Conure,I adopted him off of Craigslist over 2 years ago. He loves to snuggle with me all day,and hates Penny with a passion so I have to keep his cage in another room so he can't bother Penny.
I'm happy to be here and can't wait to check out the forum and be active.