hi everyone. i think i should introduce myself. my name is Gaby, i'm 17 and i live in England with my family, and my Australian shepherd Monty. i am not new to the world of dog forums, so hopefully i'll fit in fairly well here!! Aussies are fairly rare in the UK so we get alot of curious looks wherever we take him. very soon (in almost 3 weeks time) we are going to get another Aussie!!! she is monty's sister by relation but obviously from a different litter!!!
monty is 15 months old next week, and is the soppiest, dopiest (and dumbest) dog ever
and we all love him to pieces.
here's a couple of pics of him. and one of the both of us. (though you can see us both in my display picture too!!: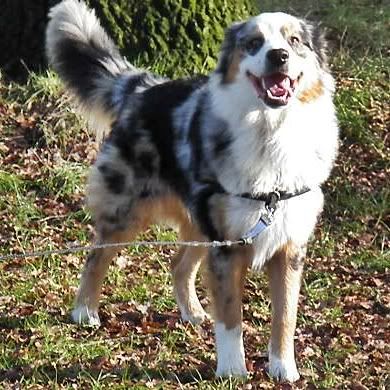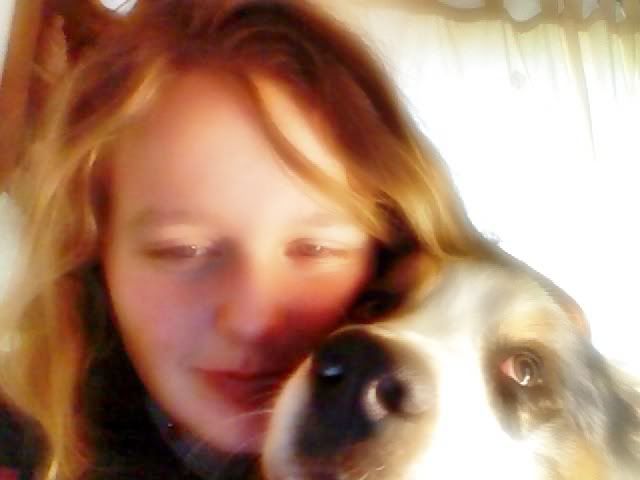 oh and the other dog in my life is holly. she is my grandparents' border collie (but i'm her favourite person in the world!!) and i adore her too. here's one of her and monty together: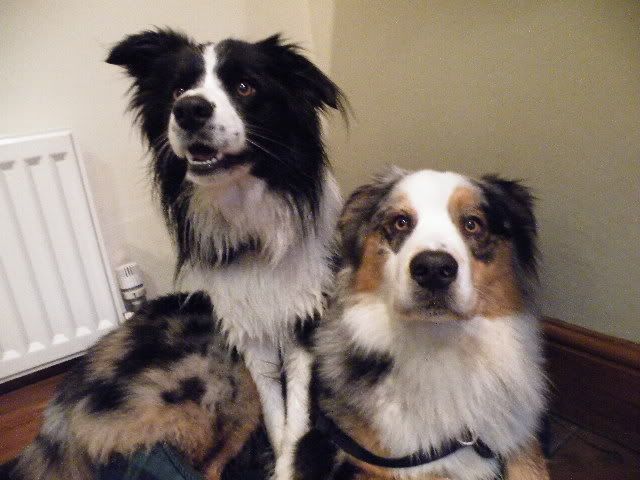 sorry for the pic overload!!! i am a bit of a snap-a-holic!!