Hey Everyone!!
My name is Jessica, I live in Southern California and I am the proud owner of 2 beautiful German Shepherds, Molly & Tanner. I am a huge animal lover. I especially love horses and dogs. I volunteer at the spcaLA Animal Shelter Long Beach, CA. My family and I got out dog, Molly, from a a couple who could no longer keep her, and my family and I got our other dog, Tanner, at the spcaLA shelter in Long Beach, CA. Let me tell how we got Tanner, he was a last minute decision.
We were looking for a playmate for Molly and we were either getting either a Labrador or another GSD. My brother and I were browsing through Petfinder.com and came across Tanner. So my parents said we would go see him, not get a dog. So we went to the shelter and saw Tanner. He was sweet, but my parents and I walked on. Then as we were looking at another dog, we hear over the loud speaker "Will Mr. & Mrs. McLeod please come to the front desk. Your son is waiting." My parents were thinking "Oh god, what did he do."lol. So we go up to the front desk and there is my brother standing there with Tanner, a shelter staff member said "I think he is ready to go home with you." My brother walks Tanner up to us and Tanner hands us his paw. THAT DID IT! HE WAS COMING HOME WITH US!
Now him and Molly are inseperable.lol
I previously had 2 Shetland Sheepdog Mixes, named Max & Simba. They were brother and sister. They were the reason I became a huge animal lover and the reason I chose to have a career with animals. They were my heart & soul, and when they passed away I felt as if I had lost half of me. It has been 3 years since their passing in 2007. Molly & Tanner have healed my heart and brought so much pride & joy into my life and my family's life. Molly was born exactly 6 days after Simba passed away. Weird right?lol.
Well, thats about it. If you want to know more feel free to PM me. I have a Facebook, and Dogsters for all my dogs pass and present. PM me if you want to add me.
I am looking forward to learning a lot from all of you and meeting some of you.
Much Love,
Jessica
Here are pictures of Molly(She is the Black & Tan GSD) & Tanner(He is the Black GSD):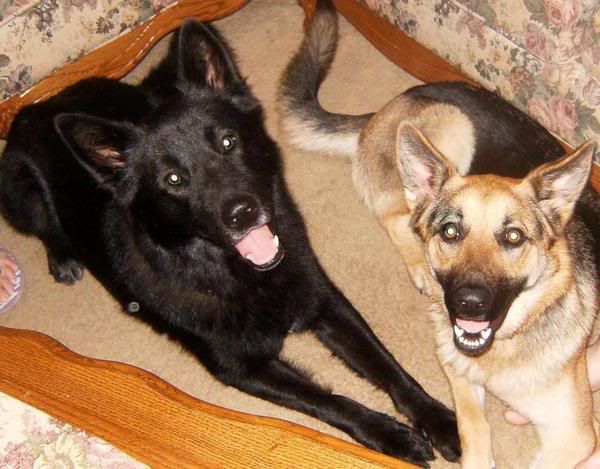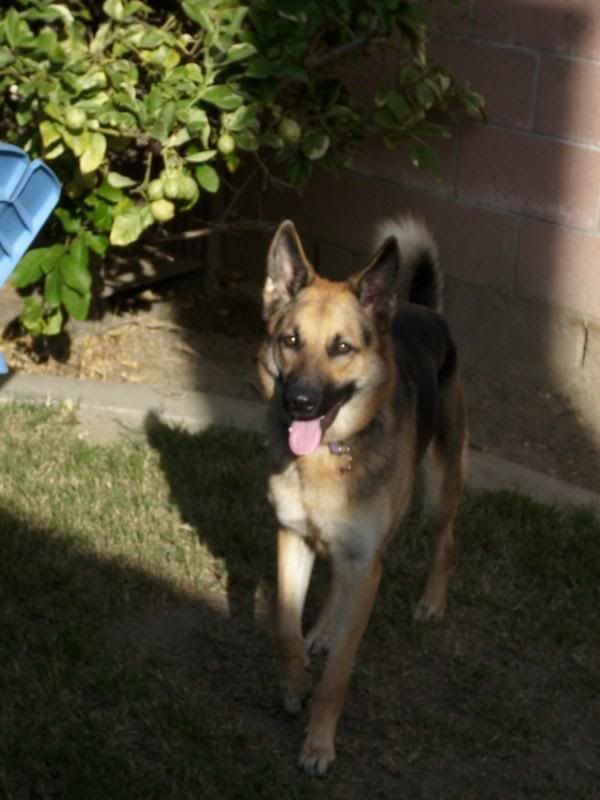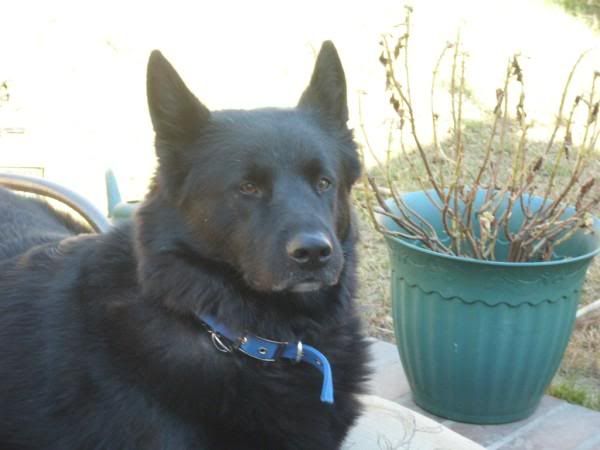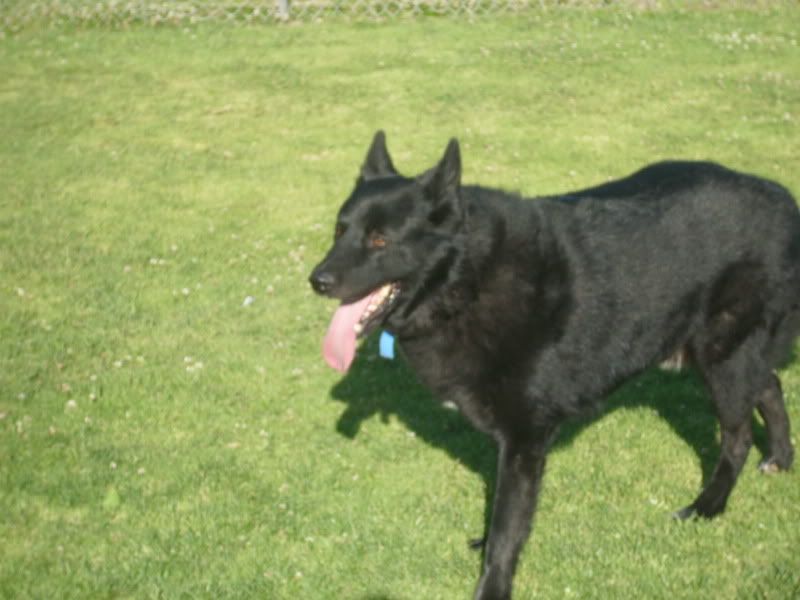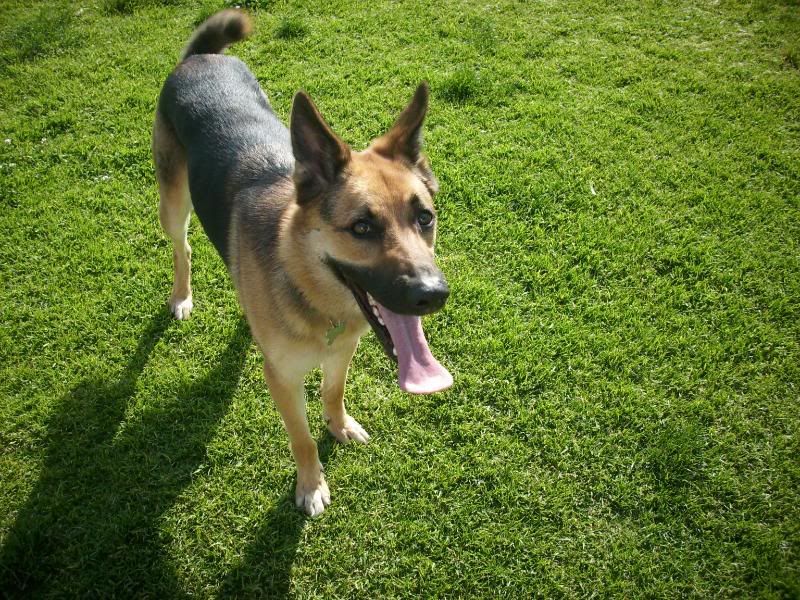 Here are my previous dogs Max(Blackish one) & Simba(Reddish one):