Just thought I'd start kind of a discussion thread on the topic.
I want to get Tigger a backpack so he can carry his own water on hikes. Not sure what to get him though.
My problem is that he's so thin and dainty (I hate to use that term for a male dog, but he is lol), I don't want a backpack so big or bulky that it's awkward for him. In other words, think of his build more like a slightly stockier whippet.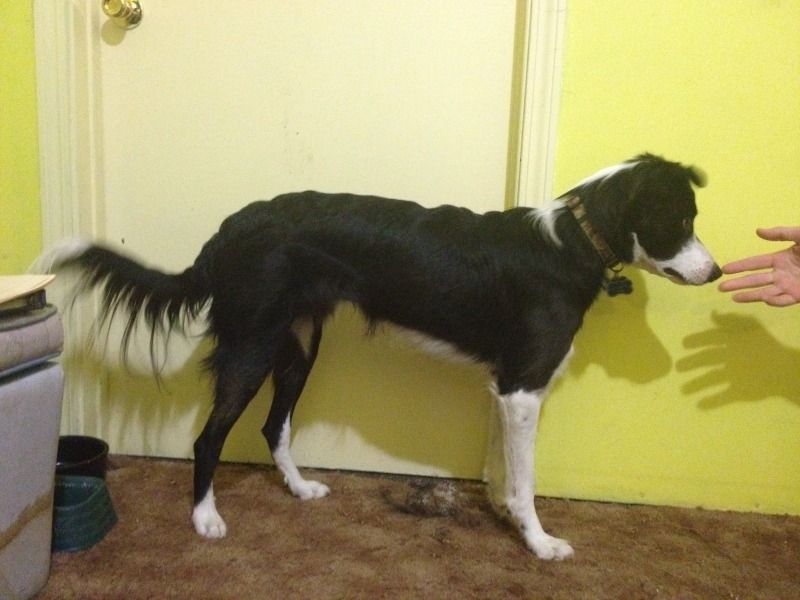 So far I'm liking the ruffwear singletrak pack:
Singletrak Pack
It's more streamline and fits closer to the body. But the ruffwear size chart makes me wonder if it would be too big for him. The small is 23 to 28, and he's 22.
I also like the ruffwear Palisades because it comes with the harness and comes, but it's kind of expensive and the size issue is still the same. The Approach also comes with the harness and comes in xs and xxs, but the packs look really deep. Does anybody know how much they adjust the size of the pack?
Any other recommendations or experiences with smaller framed dogs and backpacks?
I'm also wondering how much I can put in a pack. Again, he's 30 pounds small framed, though he is very athletic. One liter of water is 2.2 pounds and if you account for the weight of the pack, that's probably a little over 10% of his body weight. Is that acceptable?