I guess only time will tell, but here's a bit of background info:
She's almost two months old, black around her face and black outlines her ears. White tipped tail and paws as well as white belly.
Here are some pictures:
--
I picked her up from a place with lots of lost animals in Pakistan. I asked the owner who seemed to know as much about dogs as he did about quantum physics, he told me it's a King Shepherd. I don't know if I believe that because she doesn't look much like a KS.
King Shepherd puppies: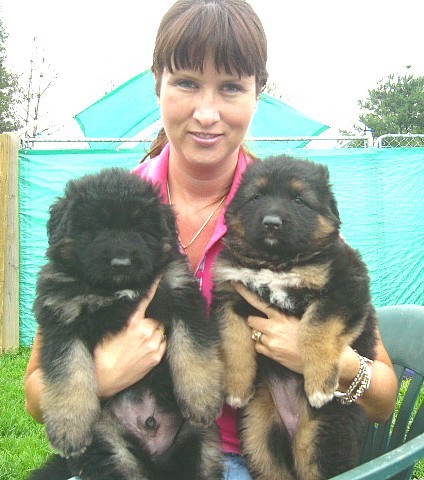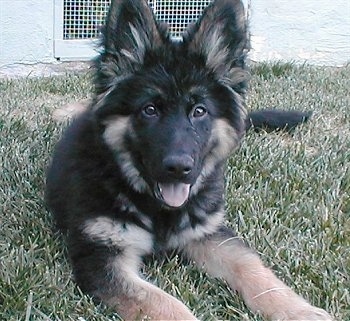 Now, my first guess was a CAO (Central Asian Ovcharka)/Afghan Koochi. As many of them are shipped to Pakistan and many are bred here for guarding. But upon more inspection of what those puppies look like, it doesn't seem likely either.
I recently looked up the Kangal, and.. my puppy looks similar to this dog's puppies:
Sure maybe she's not a pure Kangal, but can anyone else tell me if they see a similarity?