I have a paint mare, Tessa, and 2 budgies, Hermes and Izzy. I'm planning on breeding them this spring! Pics below!! All are named after books. Tessa after The Infernal Devices (I actually introduced her on a separate thread) Hermes after Percy Jackson/Covenant series, and Izzy after Mortal Instruments/Wolves of Mercy Falls.
For those interested in mutations, genetics, and colors, Hermes is a cobalt fullbody greywing sf goldenface clearflight pied and Izzy is a cinnamon opaline grey recessive pied. Tessa is a red dun tobiano.
Hermes (left) and Izzy (right)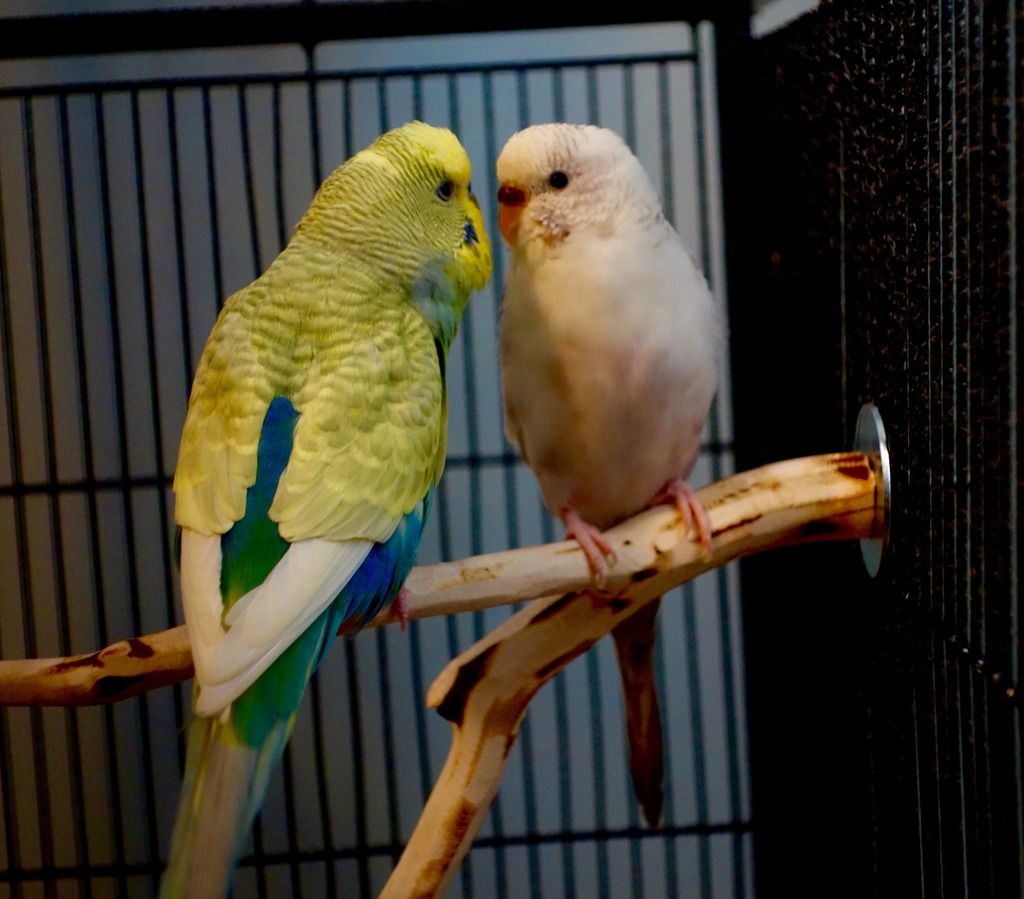 Hermes the Narcissus admiring his card I painted
Izzy (you can see her lovely cinnamon color here!)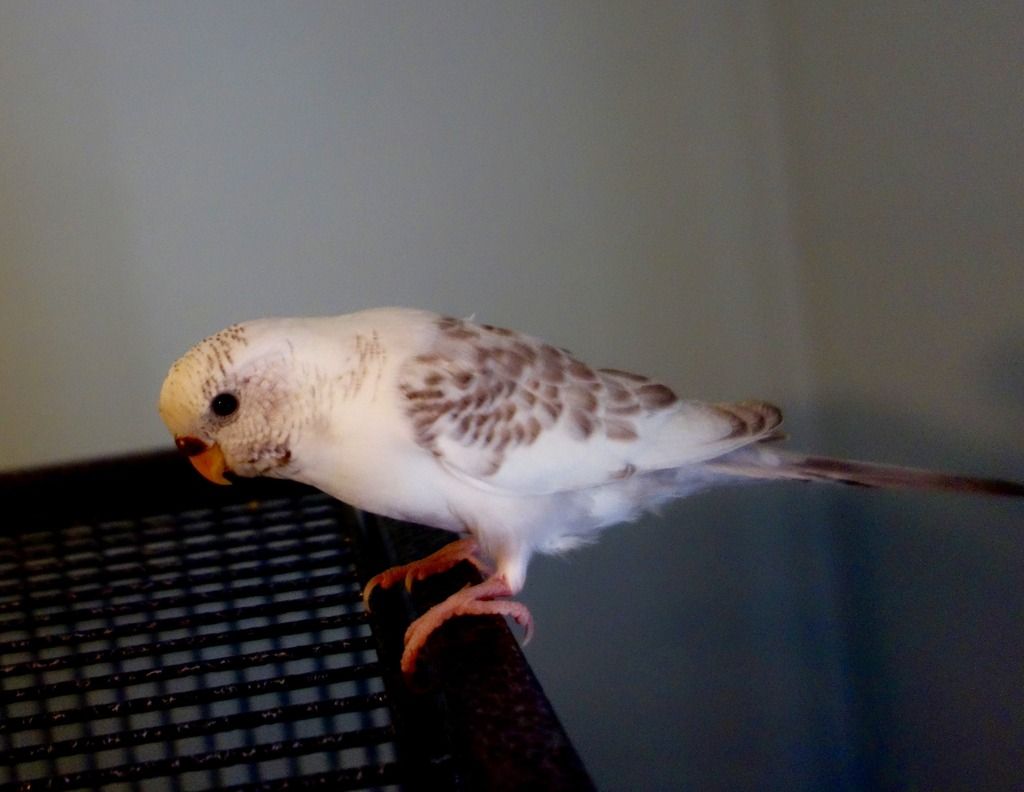 Herm again
And Tessa!