Love this thread-- all of your dogs are too precious!
These are some of my favorites:
Over the summer I took her to a doggy-bakery to get a cake the day before her birthday, and she couldn't stop "smiling" the whole time we were there!
This one is from last winter, when she was diagnosed with pneumonia the day we got hit with a blizzard. The vet said that she needed to be kept bundled any time she was taken out to potty (as she refuses to use potty pads), so I scrambled through Petsmart, about two hours before the storm hit, trying to find stuff to layer her with. She clearly wasn't too happy about it.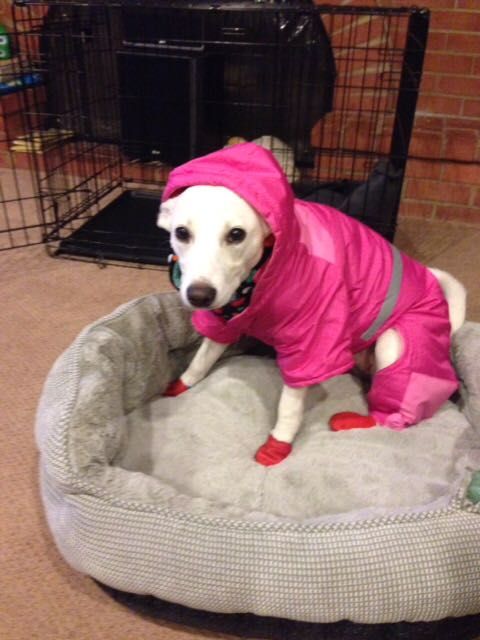 This one just makes me laugh anytime I see it. She literally just fell asleep this way!