Good Tree Hunting, Sonic's 1st Xmas
I like to make fun of folks that call themselves dog parents, but, ack, here I am all excited about Sonic's 1st Christmas. And we took him to the Tree Farm to help us pick up a tree.
I was hoping for a cheerier shot, but my two guys are taking tree hunting very seriously.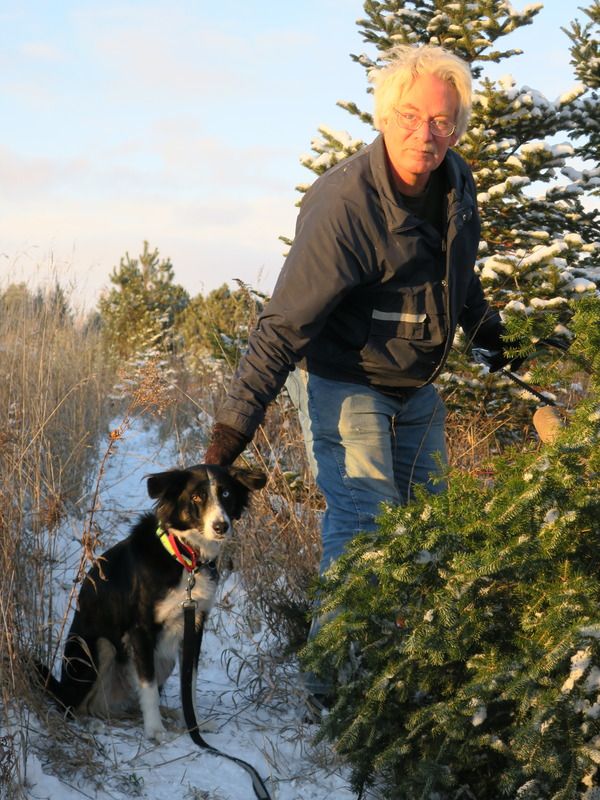 This image has been resized. Click this bar to view the full image.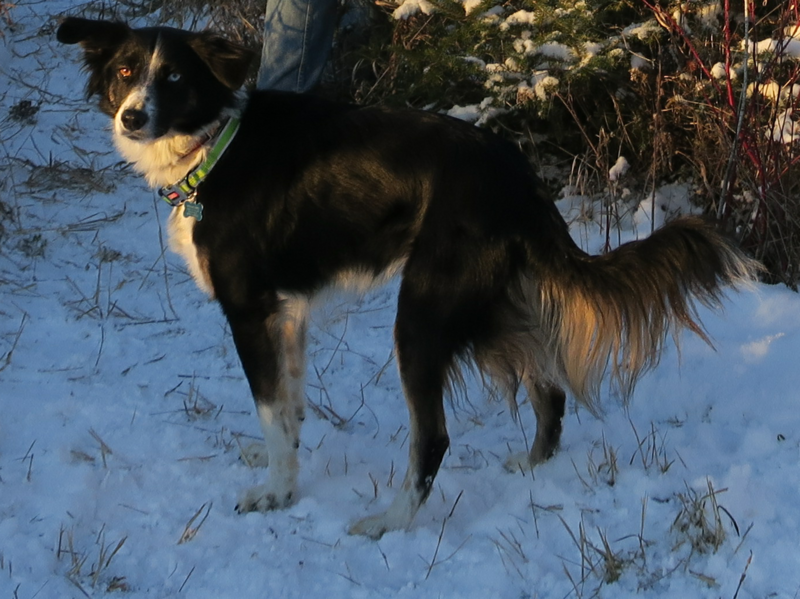 And hey, OTHER THAN A BORDER COLLIE, what else do you see in him? I mean, I see an island dog (just google 'coconut hound', imagine him tan and flat coated and you'll see what I mean), but I will be forever curious.
I'll get some Christmas pics with the decorated tree (and maybe decorated he), because this year I am going to be a besotted Dog MOM. Yes, SONIC, You WILL be forced into wearing red ribbons.